The Travel Show Special on Gibraltar
Simon & Jenette Visit The Rock to host a Travel Show Special
Simon & Jenette were invited to present a Travel Show special from Gibraltar and were able to interview a host of experts on the island, such as Vice Admiral Sir David Steel, Governor of Gibraltar. 
They were given the inside take on what Biritish visitors can expect from their visit to The Rock. Listen to a short extract from the show, in which you will hear just why Gibraltar is such a convenient and fun destination for anyone thinking of booking a trip this year.
His Worship, Christian Sandos GMD, Mayor of Gibraltar talked about the true charm of Gibraltar and how it can be a 'home away from home', providing everything from cream teas to beautiful beaches and vast culinary experiences. Hear an extract from this interview with Gibraltar's welcoming Mayor here.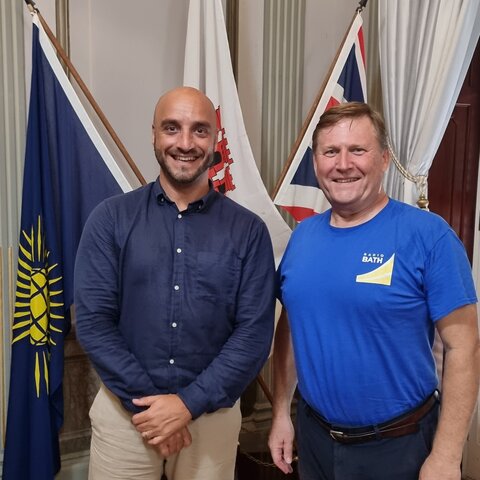 Gail Francis-Tiron, Information Manager at the Gibraltar Tourism Board gives a fascinating insight live from one of her favourite sightseeing points – find out all about his must-see location where you can look out at 3 countries and 2 continents at any one time.  
If this Travel Show Special from Gibraltar has piqued your interest, you can find out more about visiting Gibraltar, including a virtual tour here.
You can listen to The Travel Show on Radio Bath every Saturday 10am – 12pm