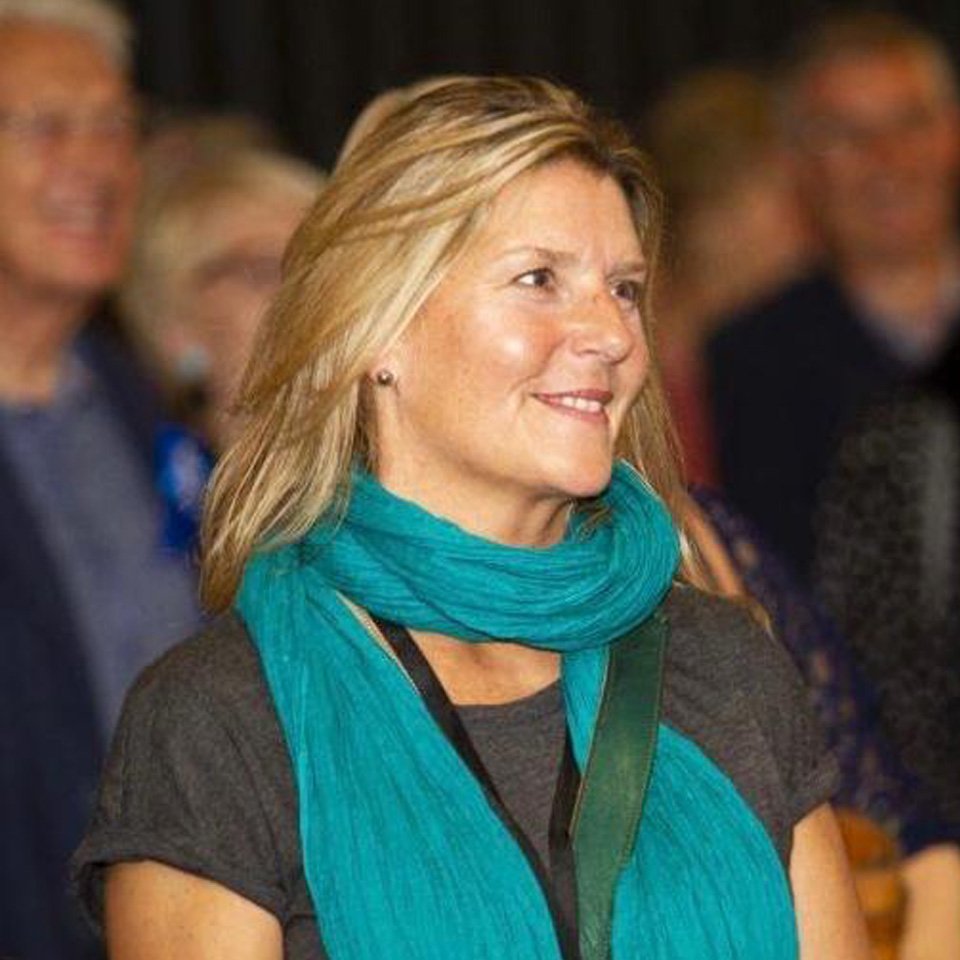 Stephanie Hill

Born in Shropshire my adventures so far have taken me to six continents and many countries. Along the way a book has been written and published, I have sold everything from cars to pizza and houses to advertising and I even found myself buying a B&B after a random rugby game in Bath. It's been a crazy ride so far and I look forward to every day and its new adventures. But the one thing that remains constant is the joy that's found in helping people to find their courage and their own brand of happy. I offer coaching to those looking to rekindle their joy and I run Laughtercise sessions helping people to harness the wonderful power of laughter.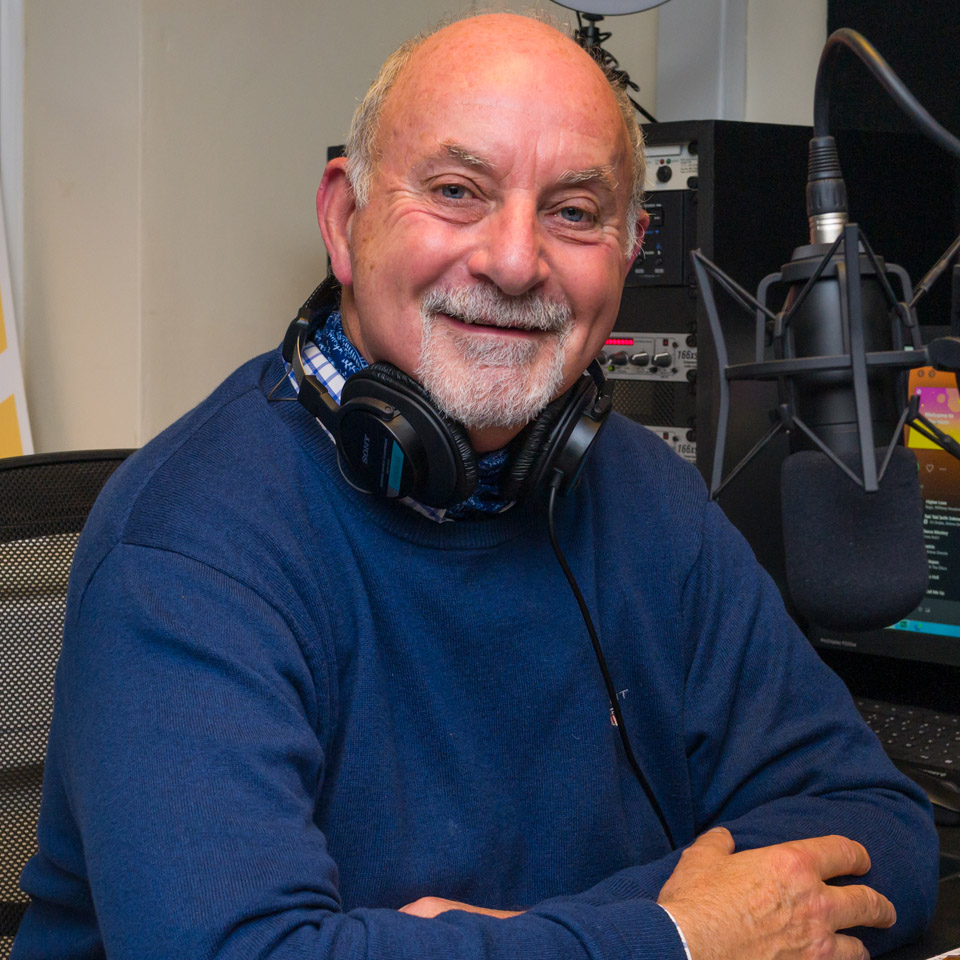 Steve Fountain

Steve is a professional broadcaster with over 40 years' experience of presentation, production and station management at the highest levels of the British radio industry. He moved into the area over 20 years ago to become programme director for GWR Wiltshire and Bath.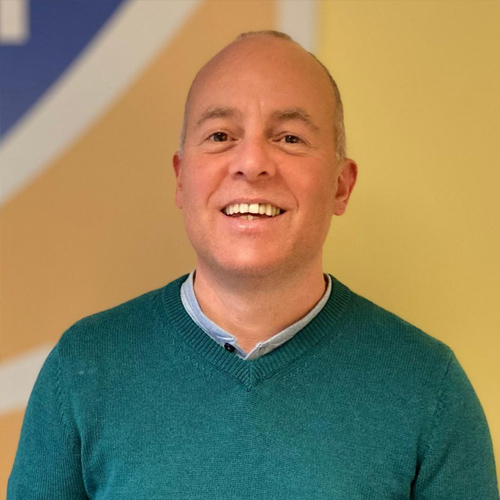 Dave Mason

Dave Mason is a designate trustee of Radio Bath and presenter of Friday afternoons.
His was the voice that launched Somerset's first commercial radio station in 1989, going onto present on major city stations in North West England throughout the 90's. Dave became a TV journalist and presenter, working for HTV, ITN, GMTV and as a correspondent for BBC News at Radio Five Live and Radio 1 Newsbeat.
He has lived in Bath for 15 years, where he returned to work at ITV Westcountry, before running a successful media training business, which he now owns and operates from Bath. Dave is passionate about music, loving everything from The Beatles to The Stranglers.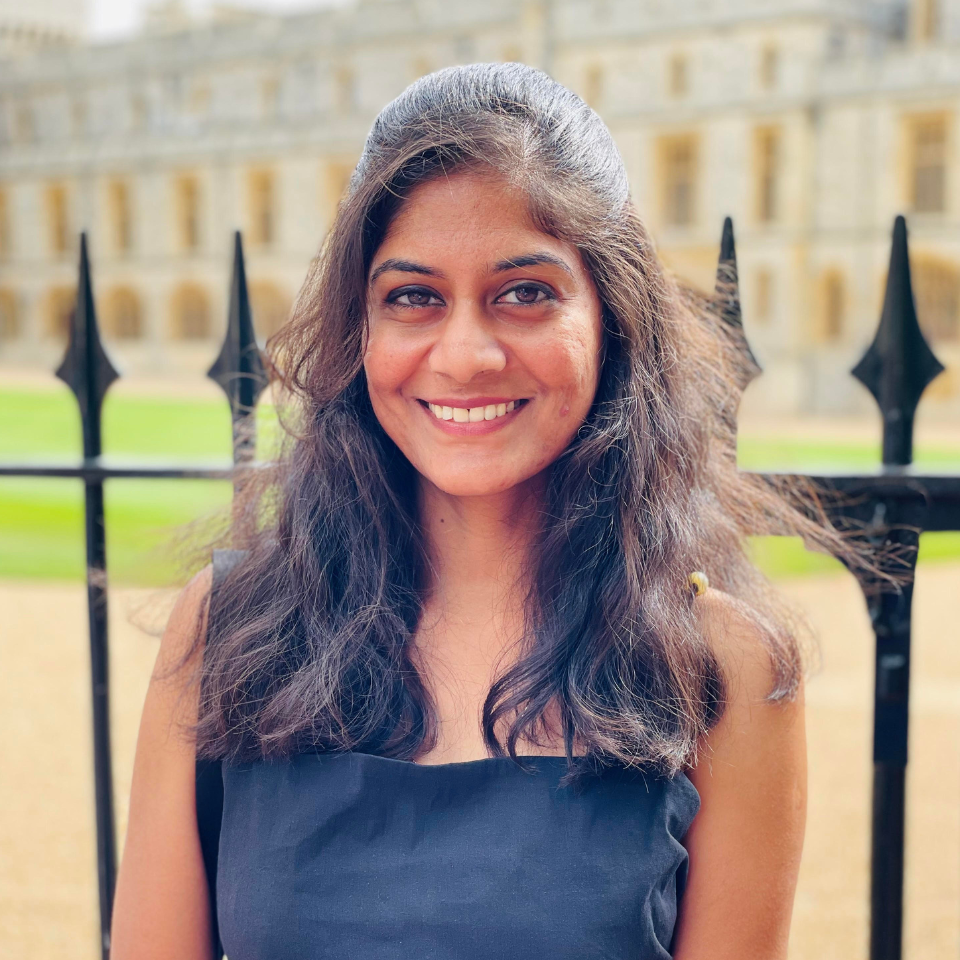 Akhila Rao
Born and raised in Bangalore, India. Now, a full-time software developer, Akhila grew up in a family of musicians and artists, where she discovered a natural inclination towards music and dance. She had an early start in classical music and dance-training, and never missed an opportunity to develop both. Akhila performed at various national and international stages. From age 16, she started teaching classical dance, holding her own classes. Akhila is passionate about computers and dance in equal parts, and enjoys travelling, gaining new experiences, learnings and reciting stories (and always imagined herself as Dora the explorer ).
Work brought Akhila to Bath and she now says that this city of culture embraced and inspired her in every possible way. She can see a strong history and love for art everywhere, and cannot wait to offer her stories of the music she grew up listening and dancing to.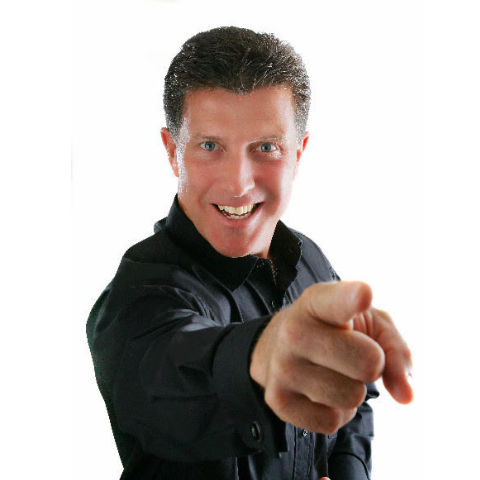 Jonny Gould

Jonny's professional career started/stalled in 1985 when he embarked on a decade of spectacular failure as a professional actor. How bad did it get? Well being edited out of the infamous Movie "Sheena Queen of the Jungle" - described by Time Out Magazine as "the worst film in Cinematography history" - was a low point few can equal. Thankfully, better sense finally prevailed in 1994, when the lure of a TV presenting career at Croydon Cable proved too tempting. Much to his surprise, he enjoyed a certain level of continued success in this new profession - the highlight being a 12-year stint as the Presenter of Channel 5 Baseball, every Wednesday and Sunday night - midnight until 5am!. In addition to becoming the face & voice of UK Baseball, Jonny was also lucky enough to host a number of other sport shows for Channel 5, ranging from Moto GP, to NHL to Boxing Classics to the Sports Chat Show "Live & Dangerous" - ironic since it was neither live or dangerous! Outside of Channel 5, he also presented the Sports News for ITV's London Tonight, helped launch Sky Sports's Sky Poker show, presented Live TV's greyhound coverage on Dog Night Live, and has hosted over 50 cricket shows for ESPN. Bizarrely he also fulfilled a life-long ambition to front two Gameshows on Channel 5 (Brainteaser and Memory Bank). A TV Critic once said of my career: "He's the King TV Presenter of shows that nobody watches, at times when no ones awake, on Channels that most likely no longer exist!"
But it is in the Events Industry that Jonny is now perhaps best known. For 25 years, he has been fine-tuning his technique as a charity auctioneer, which much to his surprise has resulted in him raising in excess of £160m+. He has been honoured to work for numerous charities of all sizes (CRUK, The NSPCC, Prince's Trust etc). In fact, we believe he is now officially the UK's most prolific Charity Auctioneer ever. He is also lucky enough to work as an MC and Awards Host, working for his own personal heroes and living legends such as Lord Ian Botham OBE, Lawrence Dallaglio OBE and Sir Steve Redgrave. More recently you can also catch his dodgy dulcet tones on ITV's iconic game show – Catchphrase. Radio has proved the one true unconquered mountain in this sketchy career. Other than a 3 month stint as a Continuity Announcer on Radio 4 (He was fired for speaking too quickly), and two years hosting a baseball show on Radio 5 Live (He was fired for not be willing to host the show every Sunday which would have meant missing out being with his son Tommy), his radio career has remained forever elusive. So we are excited to welcome him to the Radio Bath team to help scratch that itch You can listen to Jonny deliver a show of music and chat, on Tuesdays from 2pm - 4pm.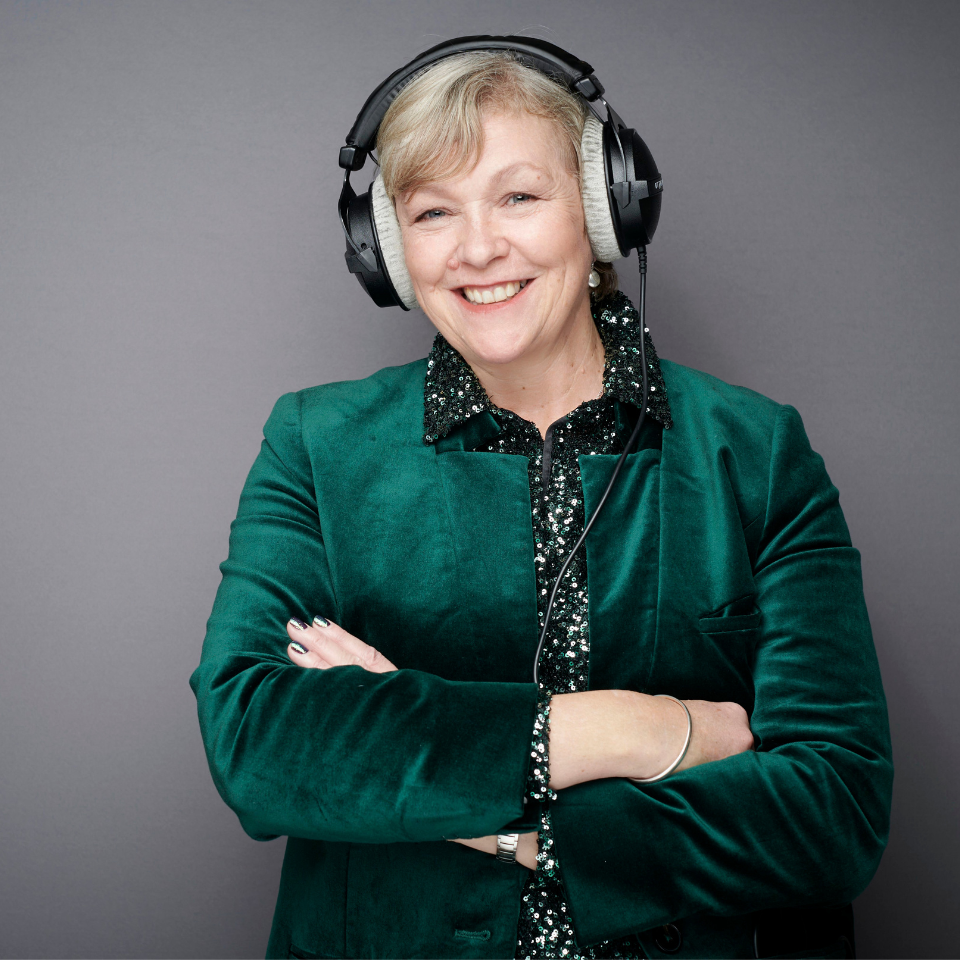 Robbie Dixon

Robbie has lived in Bath & the West Wiltshire area for more than 30 years. Married with 2 children, 3 step children & now 3 Grand children, all of whom love living in this area, Robbie is here to stay!
With a life long passion for popular music & radio, Robbie brings you an eclectic mix of music interspersed with gentle observation.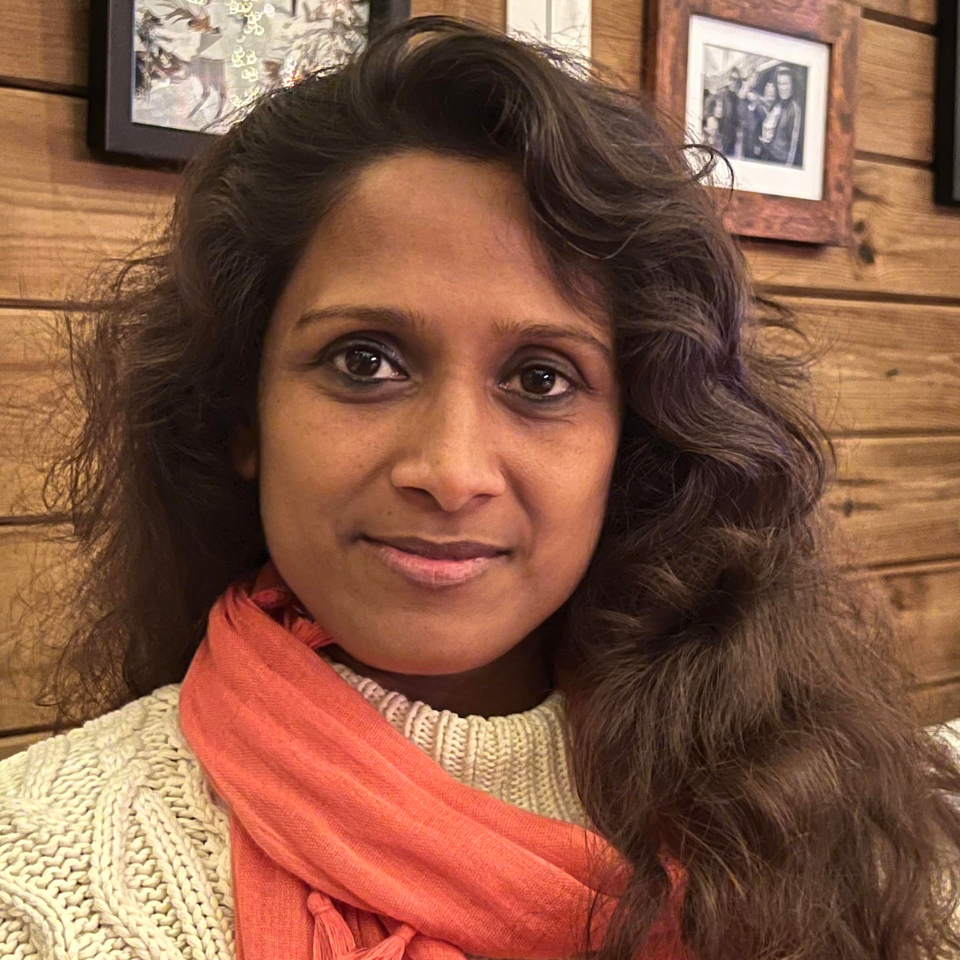 Hema Kariyappa

Hema, a Mumbai/Bombay girl living in Bath for nearly two decades, brings to you a dose of Bollywood music, movies, Indian culture and life from the eyes of an immigrant during the IT boom.
I'll come live every Wednesday evening 9-10pm through my show 'Katra Katra Bollywood', introducing you to the magic of the Indian song-and-dance culture in small doses - Katra Katra When not busy with a full time IT job & a family of a husband, teenage daughter and a dog, you'll find me SUP-ing with my canine buddy, cycling or hiking high-altitude ranges around the world in the summer, choreographing and dancing to Indian music in the winter.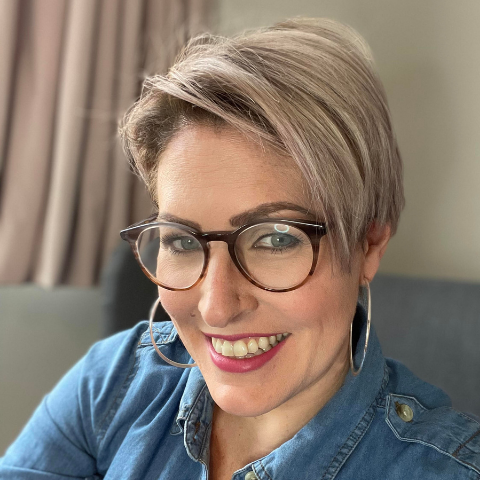 Clare Harris

Clare works in Bath and Bristol, running her own Professional Coaching business, Fortem Coaching. She is passionate about empowering people and supporting them to thrive and grow in their careers. She is also a qualified Mindfulness Teacher, and enjoys helping people to reduce stress and boost their wellbeing. She grew up in London, and before becoming a coach, was a Chartered Surveyor working in Corporate Real Estate. She has a love of business, people and self development.
Clare's Shows: 'Lunch with Clare Harris' is your Monday dose of Motivation. She shares coaching tips, explores inspiring self development and wellbeing topics and also interviews industry guests. On Fridays, she co-hosts The Nick & Clare Breakfast Show where they cover national and local stories, play awesome music and have a damn good laugh together. When she's not coaching or at Radio Bath, you'll often find her walking her Boston Terrier with her family, in one of Bath's stunning open spaces.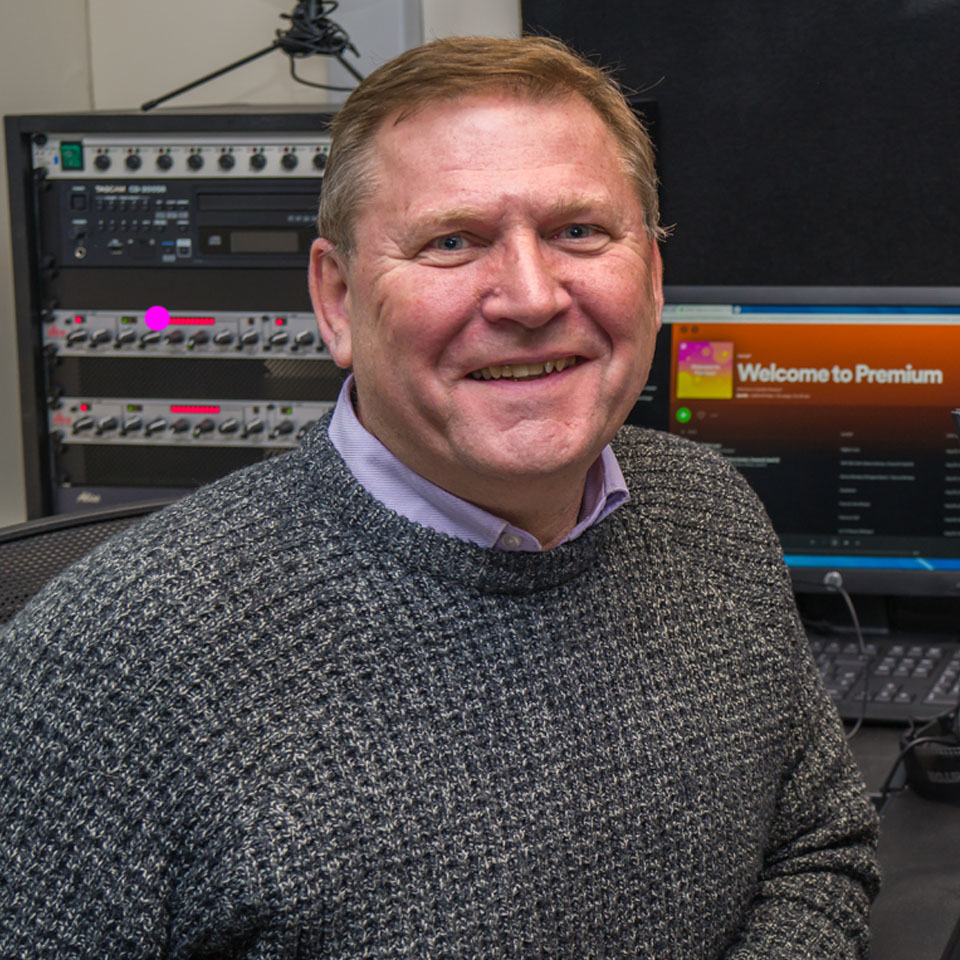 Simon McNeill-Ritchie
Simon is a former British diplomat, corporate finance adviser and two times national award-winning social entrepreneur. He was recently re-elected Mayor of Bradford on Avon.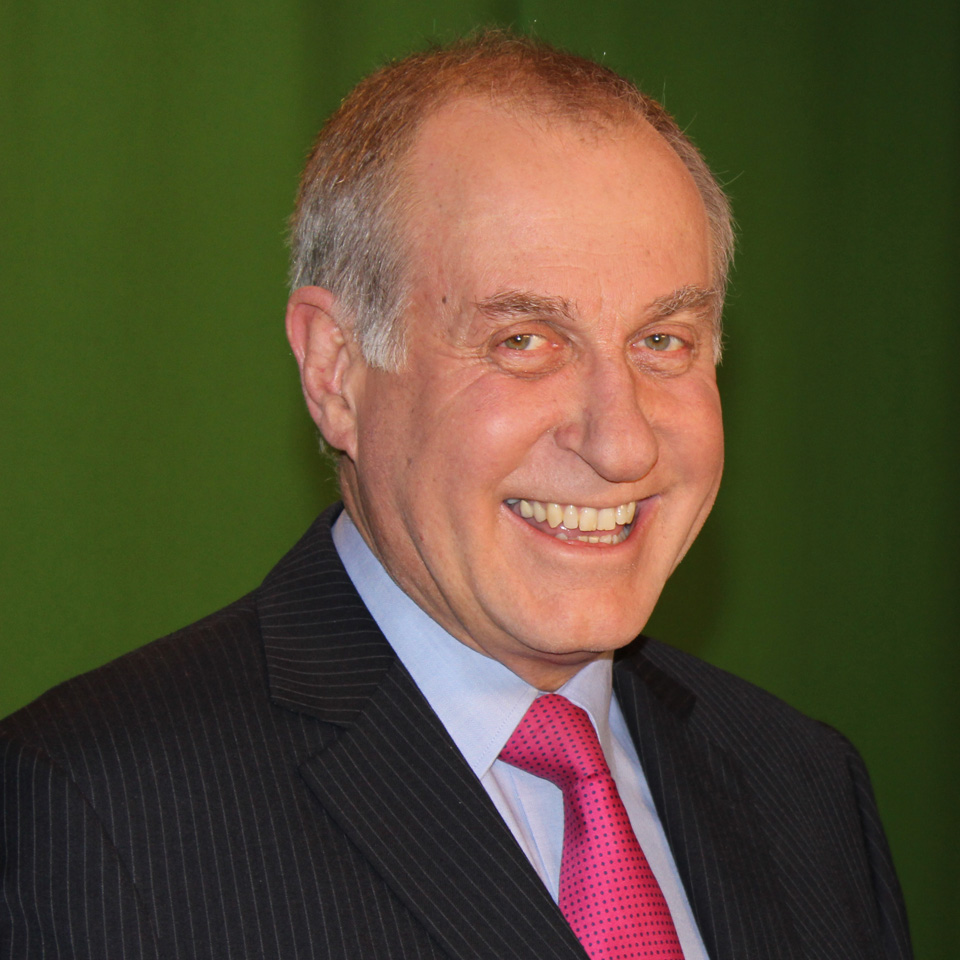 Bob Crampton & his dog Bertie

Born in South Africa, my father was a part-time DJ on the national radio station. He had a great voice so when we came to England when I was 11, he managed to get a job straight away with the local BBC TV centre. I wanted to follow in his footsteps so worked on local newspapers in the West Country. The next step was a job with Plymouth-based Westward TV. Then up the road to HTV West in Bristol where I worked for 35 years - a reporter, presenter, news director, producer. It was great fun but by the time I retired 2 years ago I had been in television for more than 4 decades.
Now its a new challenge - live on a community radio station...its going to fulfill my love of talking people in and around Bath.

Tom Bradey &
James Mills

Tom Bradey
From Peasedown St John, Tom can be found watching the latest movie releases and attending theatre shows. His favourite is Bat Out Of Hell The Musical and he spent a lot of 2021/2022 following the show around the country visiting new places, which is another of Tom's favourite hobbies. Tom has been broadcasting on the airwaves for the last 10 years.
James Mills
Originally from Bristol, James loves traveling and visiting new places, he like Tom he enjoyed watching Bat Out Of Hell The Musical all over the country during their 2021/22 tour.
Bradey & Mills Show can be heard on Radio Bath, Thursdays from 7:00pm until 10:00pm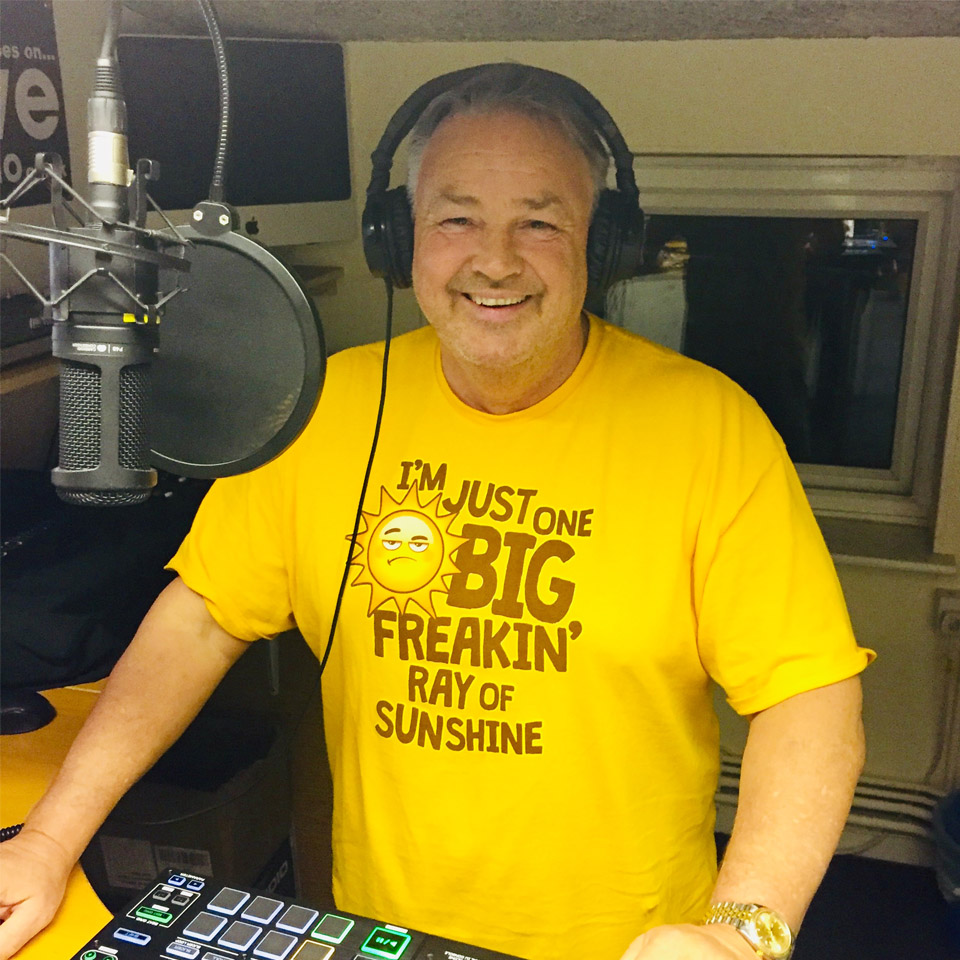 The 'Bathfather of Soul' Paul Mallon

Paul has been DJing since the late 70's and has played Soul, Funk, Jazz and Disco music in some of the top nightclubs right across the country, as well as Tiffany's, Chemise and Nero's more locally. While throughout the 80's and 90's he played in clubs all over the UK, Europe and Scandinavia.
While he still plays at private parties with his PGM disco and takes "The Soulforce Show" to events, he loves sharing his passion for music on Radio where he can play tracks not normally heard on the dance floor.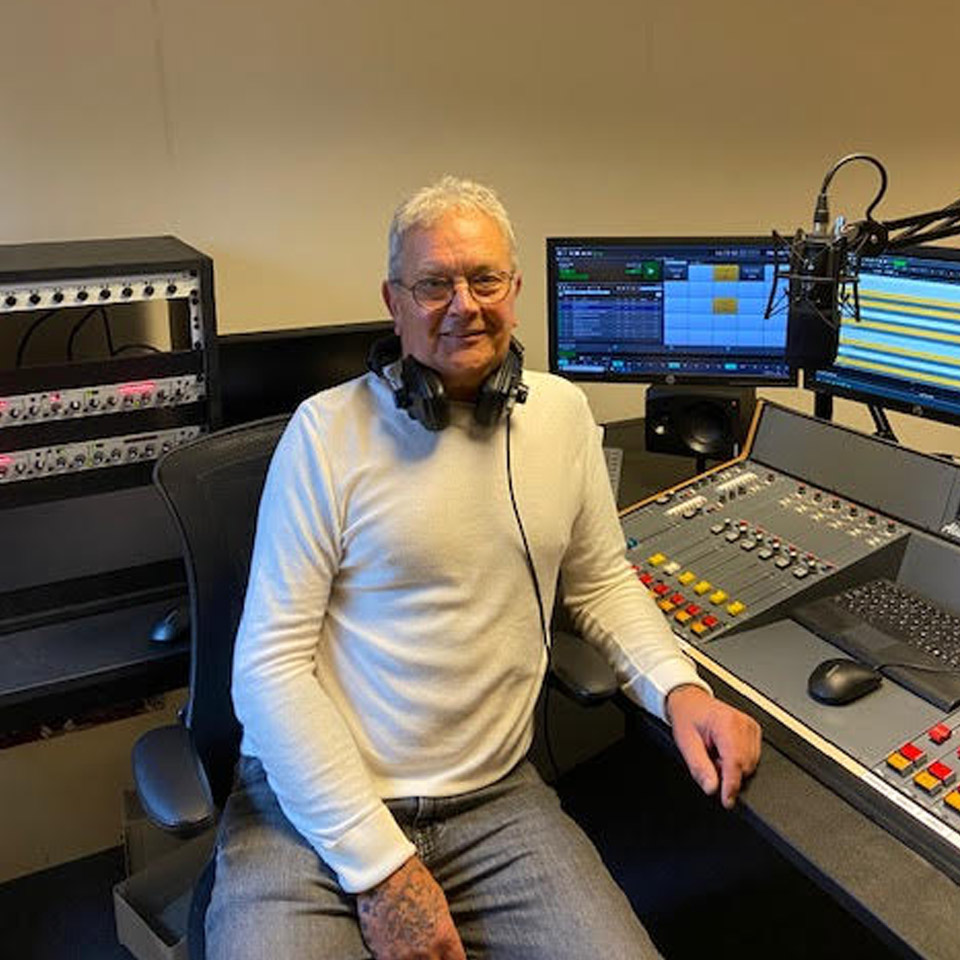 Tim Angell

Tim was born (more years ago than he cares to remember) in Bradford on Avon where he lived until a few years ago when he took the momentous decision to move two miles up the road.

Tim has recently retired after working as a Principal Lecturer and Associate Head of Bristol Law School at UWE.

Tim has always had a great passion for music and all things local and is thrilled to be joining Radio Bath. Tim says he is 'not an experienced presenter, but a very enthusiastic one'.

Join him each Monday morning between 10am and 12 to go along with him on his new journey.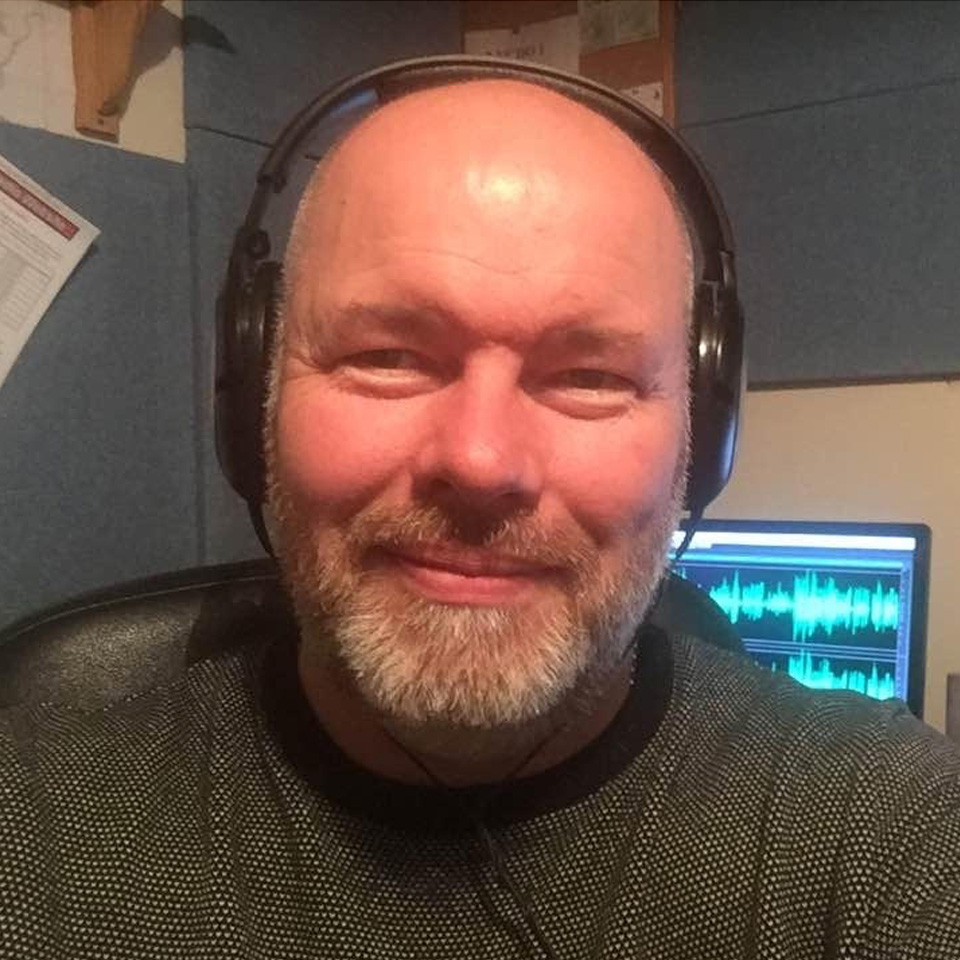 Andy Henly
Andy Henly has a very recognisable voice in the city having been broadcasting professionally since 1988 on stations such GWR FM, Gold, Bath FM and The Breeze. Andy will be presenting Bath's Big Quiz each Sunday and playing a mixture of the best new music and the biggest hits of all time.
Away from the microphone Andy is a keen radio amateur (busman's holiday) and quiz master. He will relax by cooking, taking long walks and has an unhealthy appetite for Television and Films from a bygone age with probably the biggest DVD collection of classic and cult shows this side of Twerton.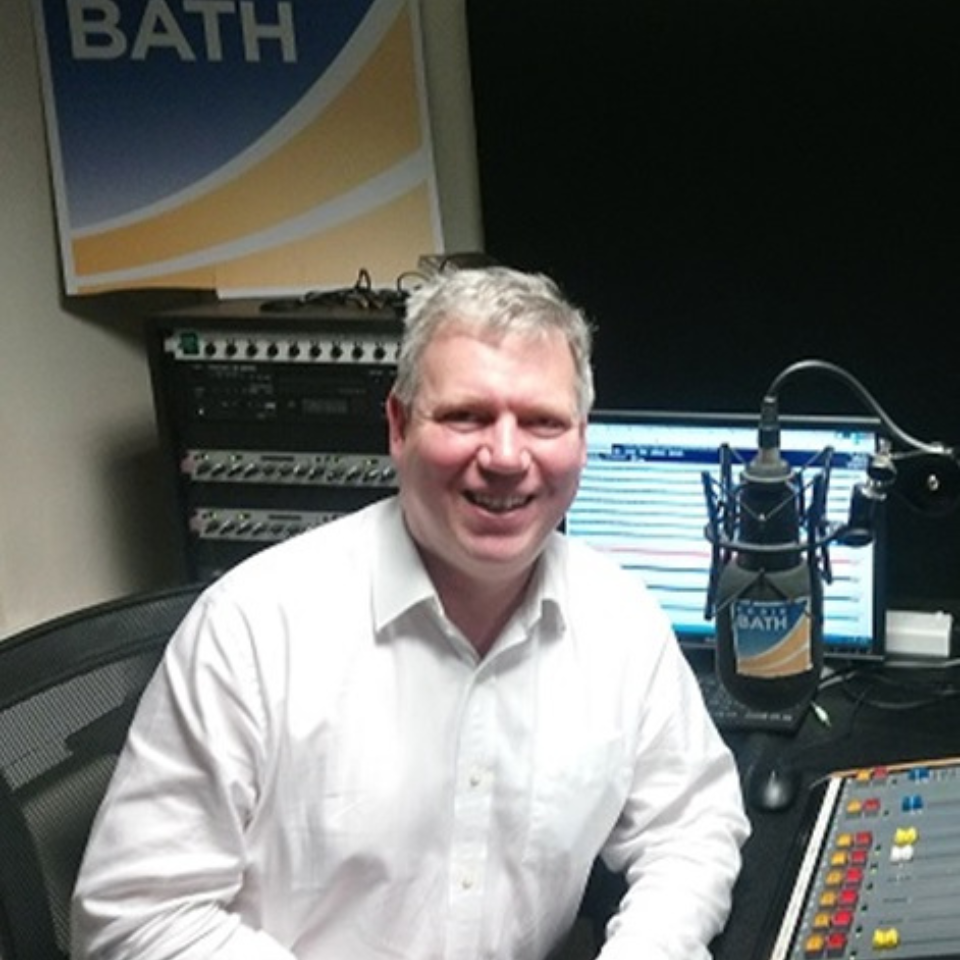 Steve Walker
Steve Walker was born in the Royal Naval Hospital in Gibraltar and lived in Cyprus and Germany before coming to the UK in 1980. His first memories of music come from hearing songs like Puff the magic dragon blasting out of the studio speakers of the British Forces Broadcasting Service (BFBS) in Dhekelia, Cyprus in the early 1970s. Steve's formative years were spent enjoying the warm summer evenings of the Rhineland in Germany and hanging around the network control room of BFBS Cologne at weekends in the late 1970s, while his father and colleagues were presenting shows like Family Favourites, to keep service personnel and their families in touch with home.
Steve spent his high school years in the north-east of England and enjoys spending time in Newcastle upon Tyne and exploring the north Northumberland coastline with its natural unspoilt countryside and historic castles. Steve was influenced by the broadcasting style of local independent radio stations such as Metro Radio in Newcastle and Radio City in Liverpool during the late 1980s. As an undergraduate in Liverpool in the early 1990s, he volunteered in hospital radio with Ashworth High Security Hospital and more recently with local hospital radio here in the south-west.
Today, Steve works for the NHS in a local Library and Knowledge Services team. He has a passion for supporting people's learning and self-development given that his own education was disrupted through moving from school to school within the forces education system. He has a Bachelor of Arts degree in American Studies and History awarded by Liverpool University and a Master's degree in Information and Library Management with distinction from Northumbria University at Newcastle.
Steve presents the More Music Evening on Sundays between 6pm – 8pm.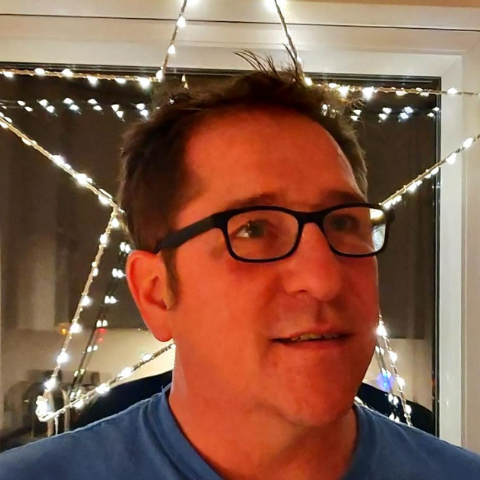 Leigh Ingham

Leigh had an unconventional upbringing on the south coast and raised on a diet of Linton Kwesi Johnson, Bob Marley, X-ray Specs and Fleetwood Mac!
His love of music was first sparked after watching "The Specials" on the Old Grey Whistle test aged 10 years old and he has never looked back.Always interested in the quirky, unusual and more leftfield musical styles, but gravitates to the funkier styles of music and has a love of dancing (when his knees allow)!Leigh is also a lover of live music and attends gigs as often as possible he is also an avid festival goer. Expect to hear music from most genres, songs that span the decades from the 1950s to the current day with music as diverse as Acid Jazz to Frank Zappa and Afro-beat to Zydeco, with a bit of everything else in-between thrown in for good measure.As resident of Bath for 30 years he is a converted Bathonian, but prefers the Bath City football club to Bath rugby.He is married with three (almost) grown up children and works in healthcare.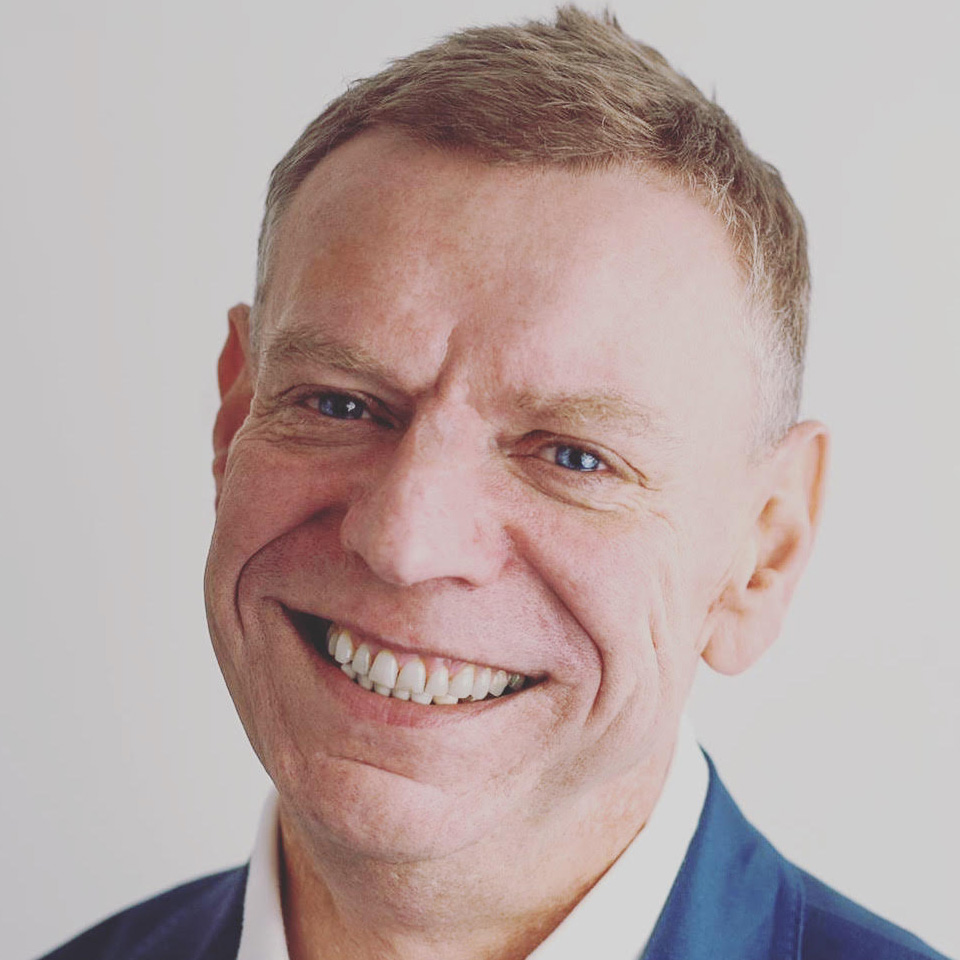 Nick Day

Nick Day spent the best years of his life in Bath as Goalkeeper for the mighty New Inn United braving the micro climate that is the Lansdown football pitches.
Nick has broadcast on BBC Radio Bristol, BBC Wiltshire, BBC 5Live as well as television credits including Sky Sports and Made in Bristol TV. His Goalkeeping skills were somewhat dubious so he spent 25 years in a role much more suitable to his footballing ability as Stadium Announcer at Bristol Rovers Football Club.
Listen to Nick present Breakfast on Radio Bath on weekday mornings from 7-9am.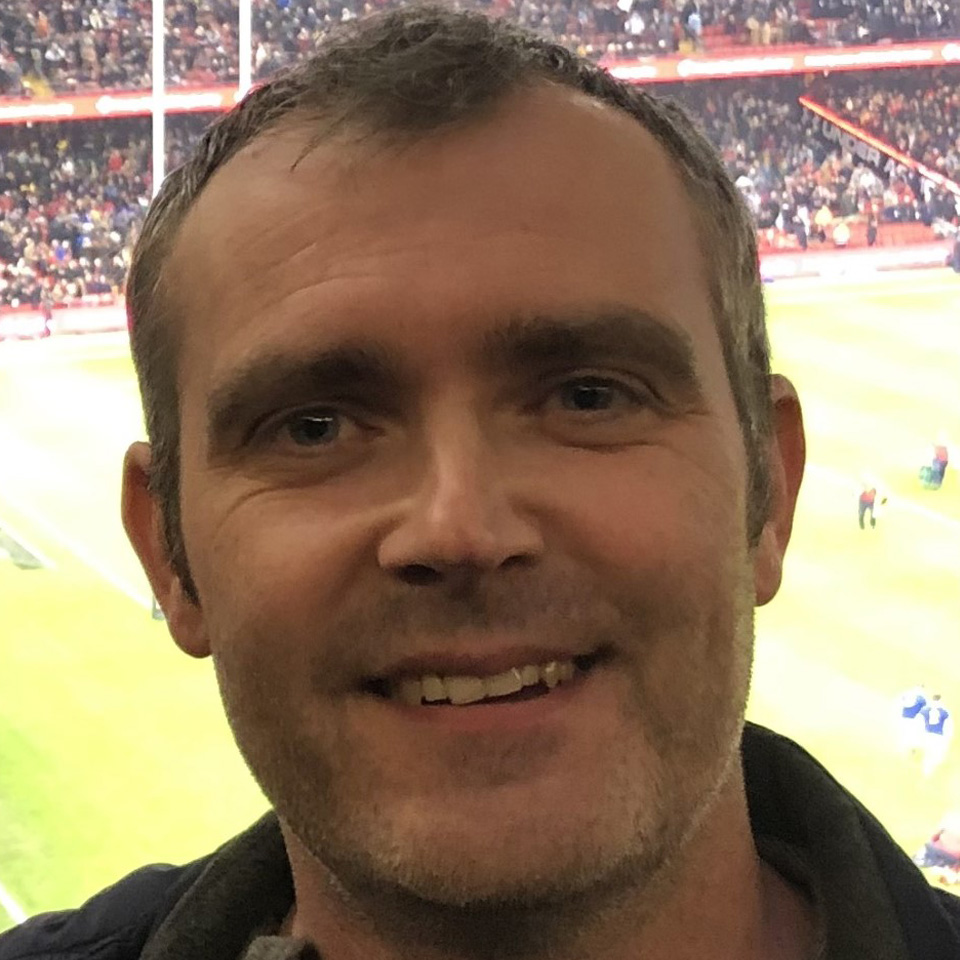 Owen Houlihan
Whether it's playing (to a sometimes questionable standard) or more than not often watching, sport has always been one of the over-riding passions of my life.
A 20-year career as a sports journalist and editor, working for media organisations in and around Bath and Wiltshire, allowed me to indulge that passion every day, offering the opportunity to tell sporting stories from all levels from the grass roots up as well as report from events including the Olympic Games, world championships, Six Nations rugby and the Football League.
This sporting obsession is one reason why it's an honour to be part of this exciting community project, offering Bath and west Wiltshire's sporting clubs, organisations and individuals a vital local platform to talk about their achievements, ambitions, stories and how they are making a difference in their communities.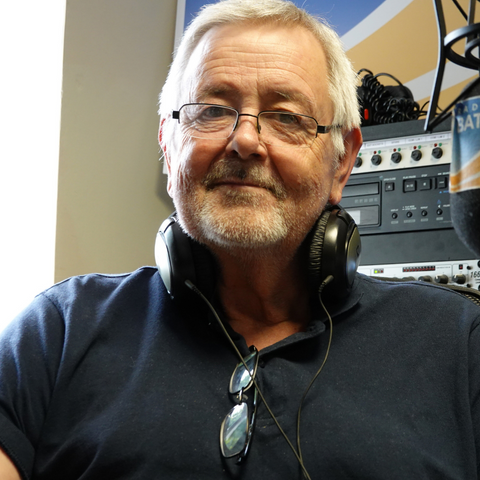 Dave Garwood

Dave first became involved in radio in 1971 as a presenter on Guy's Hospital Radio. In those days shows were presented from a small wooden booth and you pointed at a technician outside who started the appropriate record as required (my, how things have moved on!) Since that time he has been involved in a variety of radio stations as both a presenter and as a studio engineer. Radio gets into your blood you know.
Dave loves radio as a source of entertainment and information and its ability to create a "theatre of the mind". He often quotes the story of a little girl who, as part of a BBC survey, was asked whether she preferred radio or television. "Oh, radio" she said. "Why?" "Because the pictures are better". On joining the Radio Bath Presenting Team he said:
"it's a privilege to work on Radio Bath and to be part of such a fantastic, professional and friendly team"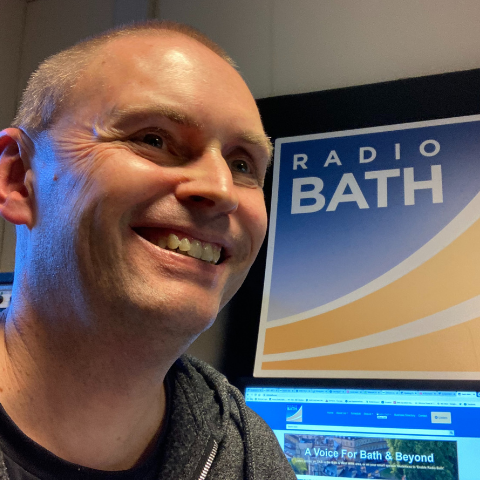 Ian Spence

Ian began his radio journey at age 8 when he sang jingles for Timmy Mallett! Ian has worked for BBC and independent radio for over 30 years here in the West, in London and in the Midlands. Ian lives in Whiteway, Bath and works as a youth worker and church minister in Southdown. Ian enjoys travelling and has trained as a European Saunameister!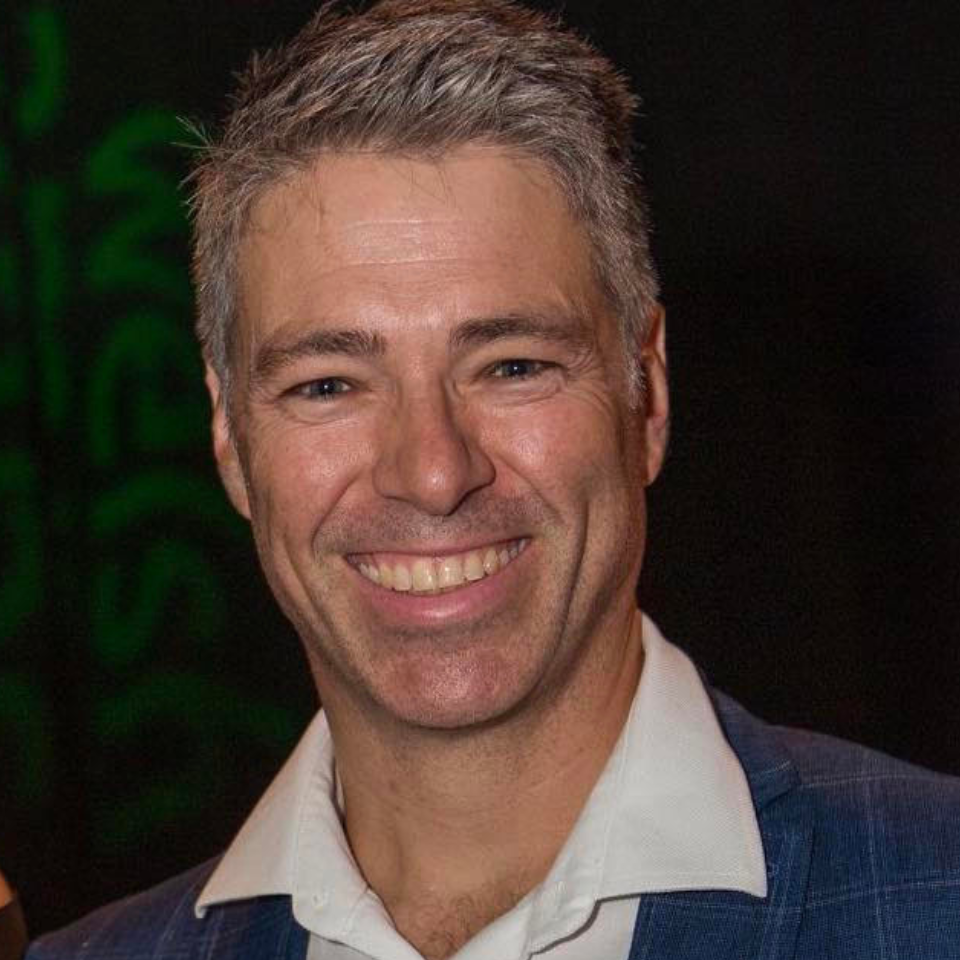 Richard Beauvoisin
Richard started Djing when just 13 and spent 3 years hosting a show at Portsmouth hospital radio in his early 20's, only leaving when he joined the RAF. He is a full time dance teacher for Ceroc and within that role has also continued to DJ the dance nights for the past 25 years. A father of 4 and a husband to 1, he loves his family life and enjoys playing football, golf and tennis. Passionate about all music (as long as it's good) and loves to delve into the intricacies of what makes a song amazing to listen and dance to.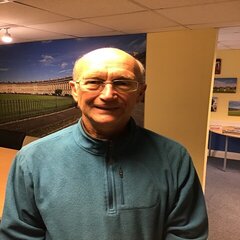 Paul Crossley
I will be presenting 'Out of Africa' every Monday evening at 9pm. I lived and worked in Africa for several years in the 1970's and 1980's before settling in Bath in 1984. I worked in the copper mining industry in Zambia and iron ore mining in Liberia. For most of my working life I worked with computers. In 2003 I switched track to work in the Council. Now in 2021 I am moving into radio which I love listening to. Since moving to Bath I have always been active in the community and love the City and its people. I also have strong links to Wiltshire through my wife who is from the Chippenham area.
I have travelled in quite a few countries on the African continet and love Africa. This show is exclusively about the positives from the continent - especially its music, culture and diversity.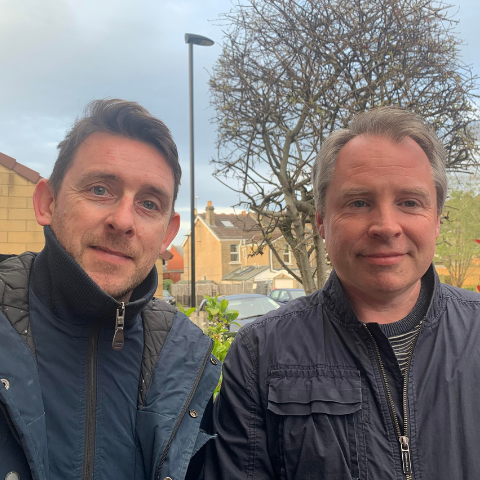 Joey & David

Bath's resident 'Voice of Liverpool' has been a stand up comedian, gigging locally for 13 years and has seen them all come and go and in one case use a disabled parking spot when they shouldn't have done. Part of the 'Fast, Fresh & Dirty' comedy collective he has been a winner and finalist in many local competitions, most of them comedy, and enjoys life in Bath with his family except when he gets stuck behind recycling lorries on the school run.
Dave, the lovechild of Sidney James & Sarah Silverman has been listening, watching and enjoying comedy ever since chickens started crossing roads. A regular visitor to the comedy clubs in the 90's his education started with Benny Hill struggling to work out how many green bottles were left after one fell off the wall and has settled 'Somewhere In London' between Stephen Toast & Michael Dapaah.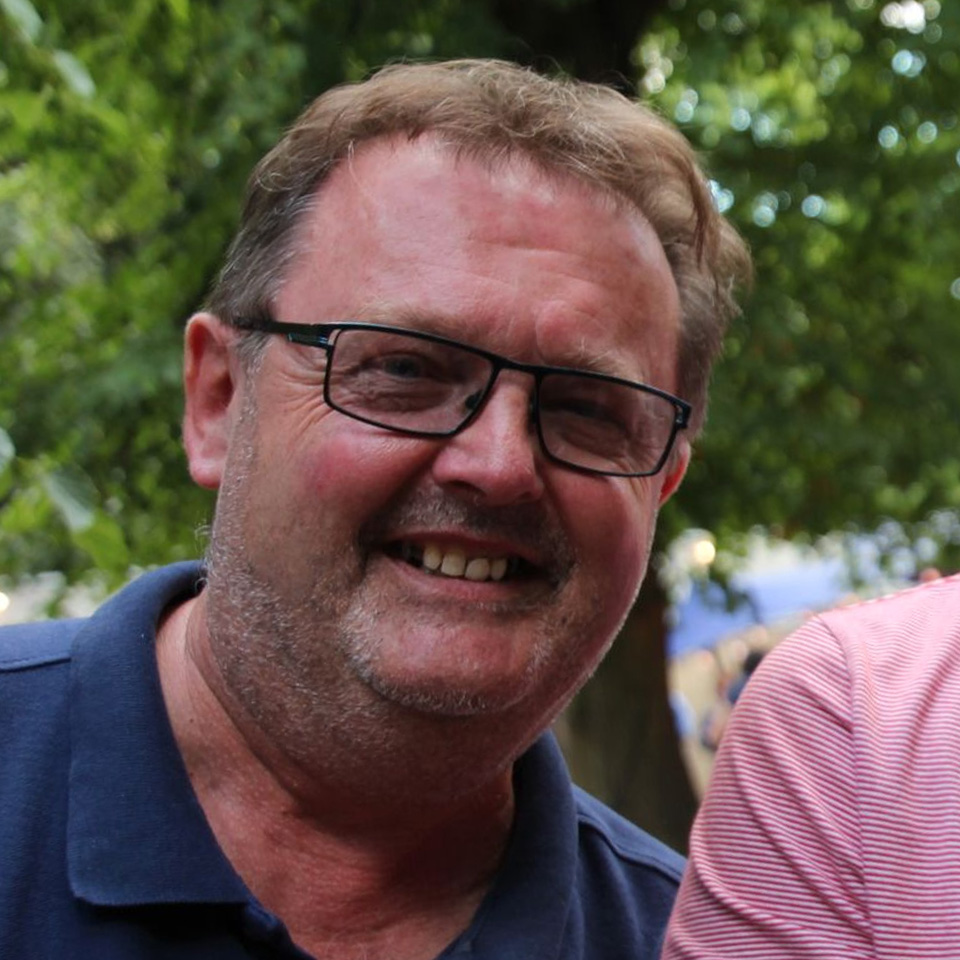 Shaun Smith

Shaun is a Bathonion and still lives in the city. He was brought up in the Snow Hill area and in the 70's got involved in Kids street theatre with the Bath Arts Workshop, now Natural Theatre Company.
He trained and worked in the catering industry and for the last 25 years has been involved in travel, escorting groups as far east as Moscow and west as Hollywood. Shaun also played in Bath bands Snapshot Parody in the 80's and Bristol band Raka in the 90's. His musical highlight was playing at the 25th Anniversary of Glastonbury in 1995 with the latter.
He is a keen follower of Bath City and goes to see them at Twerton Park whenever possible. While he's been interviewed many times on the radio, this is Shaun's introduction into live presenting. Listen to Shaun on the breakfast show Mon-Wed 7-9 and Sat 8-10.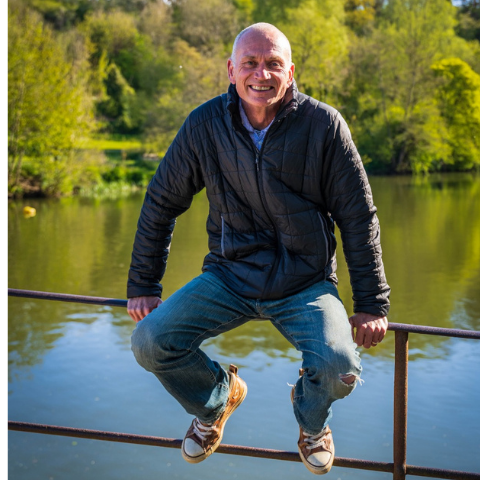 Nick Aslett

Nick has lived in and around Bradford on Avon for the last 28 years having moved from the East Anglia. He began his working life as a teacher moving into social work in later years. He's a keen sportsman and whilst the days of competitive team sports like rugby and basketball are behind him, he still enjoys playing tennis for his local club. He can also been seen occasionally performing in locals pubs with his band The Dropped Hondas.
Nick is one of the presenters of the Earth Matters show, his interest in all things ecological and environmental has its roots in the travelling he did as a younger man. The growing awareness of human kinds impact on our climate has seen Nick become increasingly involved in efforts to raise awareness of the effects of climate change and the lifestyle changes we'll need to adopt as it's impact starts to be felt by more and more of the global population.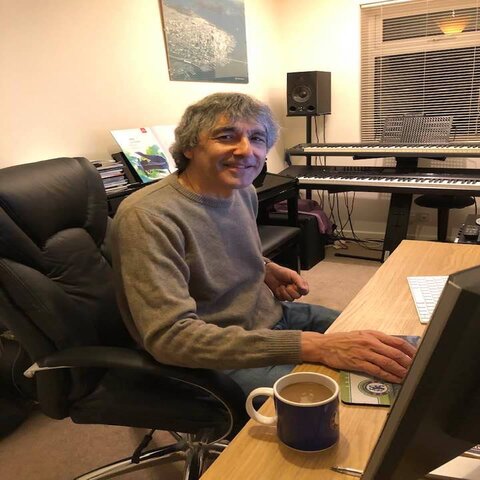 Pete Nunez

Born and bred in Bath where he lived for over 40 years, Pete is now semi retired after a career mainly in financial services. A lifelong and passionate rock music fan since the early 1970's, with a love of listening to music and attending live gigs, having seen most major bands since his first show, Focus at Bristol Hippodrome in 1974.
Pete is also a musician, playing keyboards in local band "Warner Brothers Sisters". Pete can be heard on "Bath Rocks" every Sunday evening, bringing you old and new classic rock.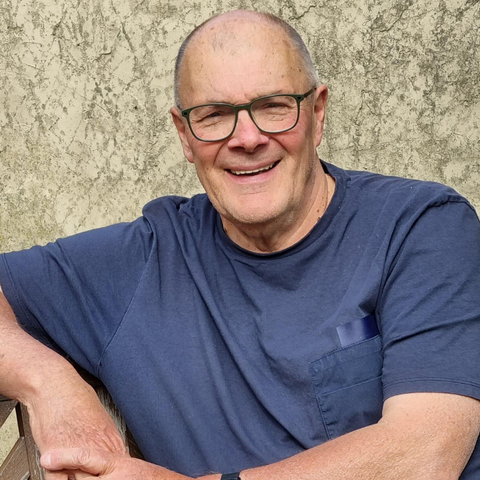 Peter Fairhead
Hailing from Chelmsford, Peter grew up listening to the pop pirates in the 60s. "Real" work included Road Safety and various Sales Rep appointments. But having caught the radio bug at Hospital Radio Chelmsford, and gaining useful experience at BBC Radio Medway in the early 70s, 1978 was a turning point, after which Peter worked at Suffolk's Radio Orwell, Pennine Radio in West Yorkshire, Viking Gold, Classic Gold and Great Yorkshire Gold. During the 1990's Peter was heard on Manchester's Lite AM, Fortune 1458, Warrington's Wire FM, then from Stoke-On-Trent's Big AM to Manchester and Bradford. Full circle! Peter was very pleased to take his Country Show also to KCFM when it launched to Hull and East Yorkshire in the '00s, and along the way, he has also worked as a Commercial Producer. He continues as the voice of "Telerail" documentaries, and is still heard on radio and tv ads..
For over 20 years, he was a major figure in the world of Line Dancing, organising some of the most successful classes in Yorkshire, and travelling throughout England for national events, and on various cruises as far as New York on the (then P&O flagship) Oriana.
Now retired, Peter still enjoys preparing and presenting radio shows, walking and boating along canals. Attendees at the annual Great Dorset Steam Fair at the end of August may also catch Peter on Steam Fair FM, as their latest recruit.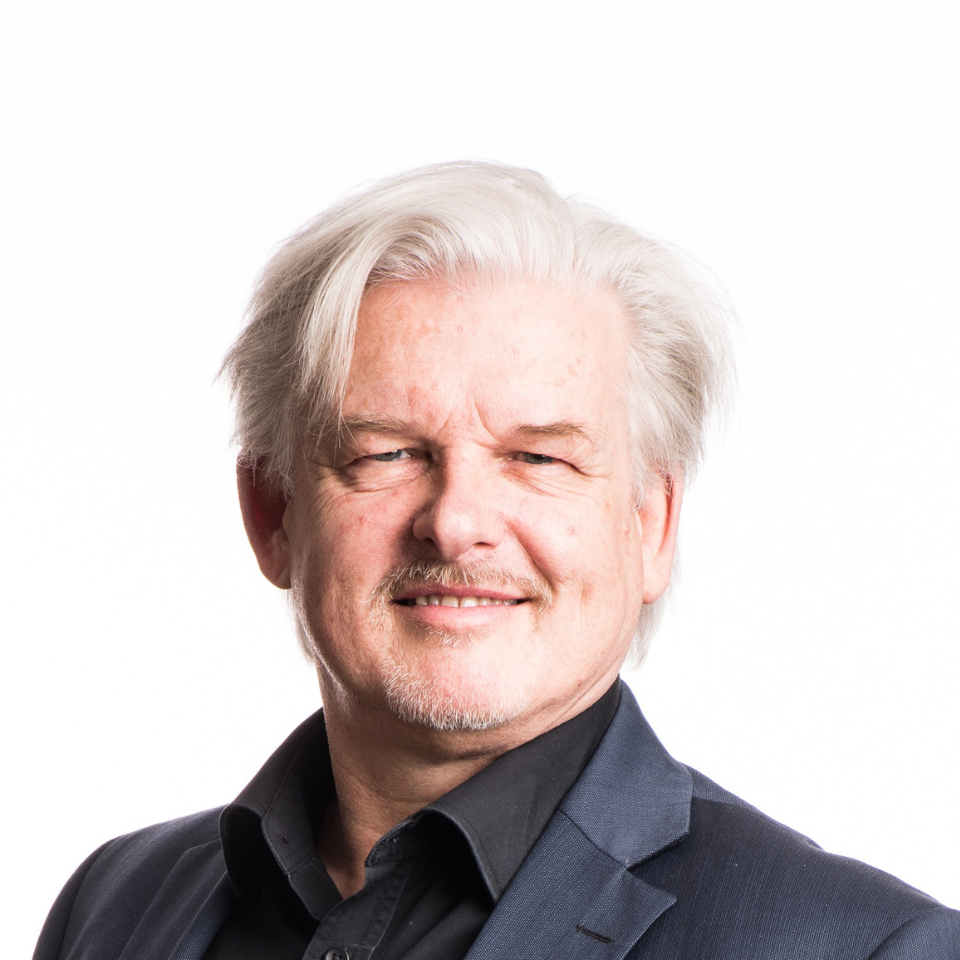 John Burchill
Born in Bristol, but with family connections to Bath, going back a number of generations, John has spent most of his life working as a Barrister in London.
He now lives and works in Bath and his passion for Jazz, Soul and Funk which goes back to the 1970's has brought him into broadcasting but a little late!
When his friends were into the Punk Scene, John was listening to Earth Wind & Fire, Stevie Wonder and Marvin Gaye. Then acts like the Crusaders, and the Miles Davis album Kind of Blue introduced him to the Jazz Scene.
John has been a presenter for just over a year, featuring the Masters but also new and emerging artists across jazz soul and funk. He presents Jazzyfied on Radio Bath with fellow presenter and soul man Clyve.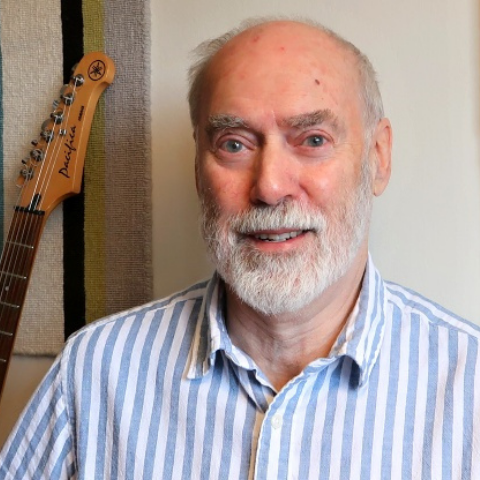 Wolfman Richard

A native Bathonian, Richard's involvement with music has been a lifelong affair, alongside a career in the engineering world. On the festival trail, he claims to remember being at the original Bath Festival of Blues, on the Rec. More recently, on the jazz circuit, favourites include the Nice and Juan Les Pins festivals - for the weather and the food, as well as the music - plus of course Brecon, for its nightlife.
In the Jazz Blues And More programmes for Radio Bath, Richard aims to present a range of artists and material which can be enjoyable for the non specialist listener, as well as being interesting for the more committed music buffs. Although holding previous convictions for attempting to play guitar, those renditions are, luckily, embargoed from the show.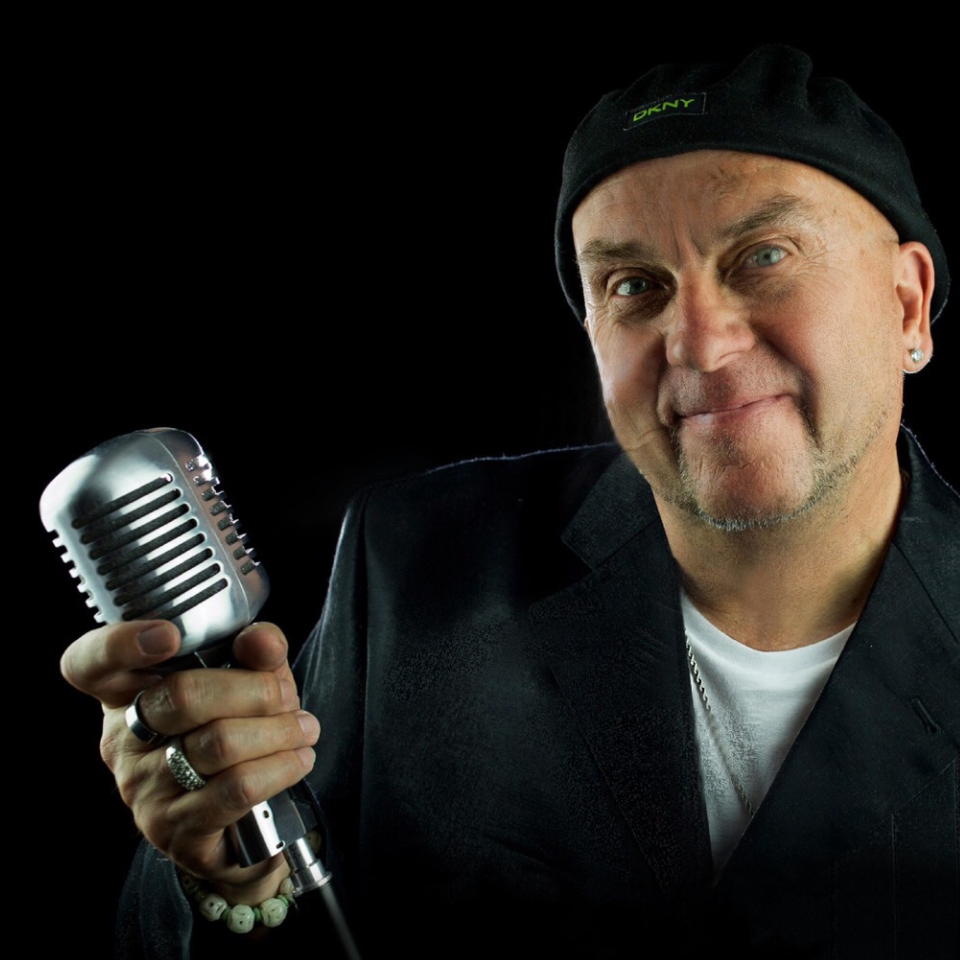 Clyve

Clyve is a UK Soul Recording Artist & Manhattan TV & Radio presenter, who's love for soul, jazz, funk and hip hop developed over some of the last 25 years spent in New York City. As a recording artist, he has performed in front of tens of thousands of fans and his latest album "Blue Eyed Soul" will see him go back on stage in 2023.
He has presented radio shows in the UK and in the USA, as well as appearances on BBC Radio and he brings two shows to Radio Bath – the Soul City Block Party – a show he started in New York over 10 years ago and Jazzyfied – a show with grooves from the soul and jazz world, who he presents with his soul buddy JB.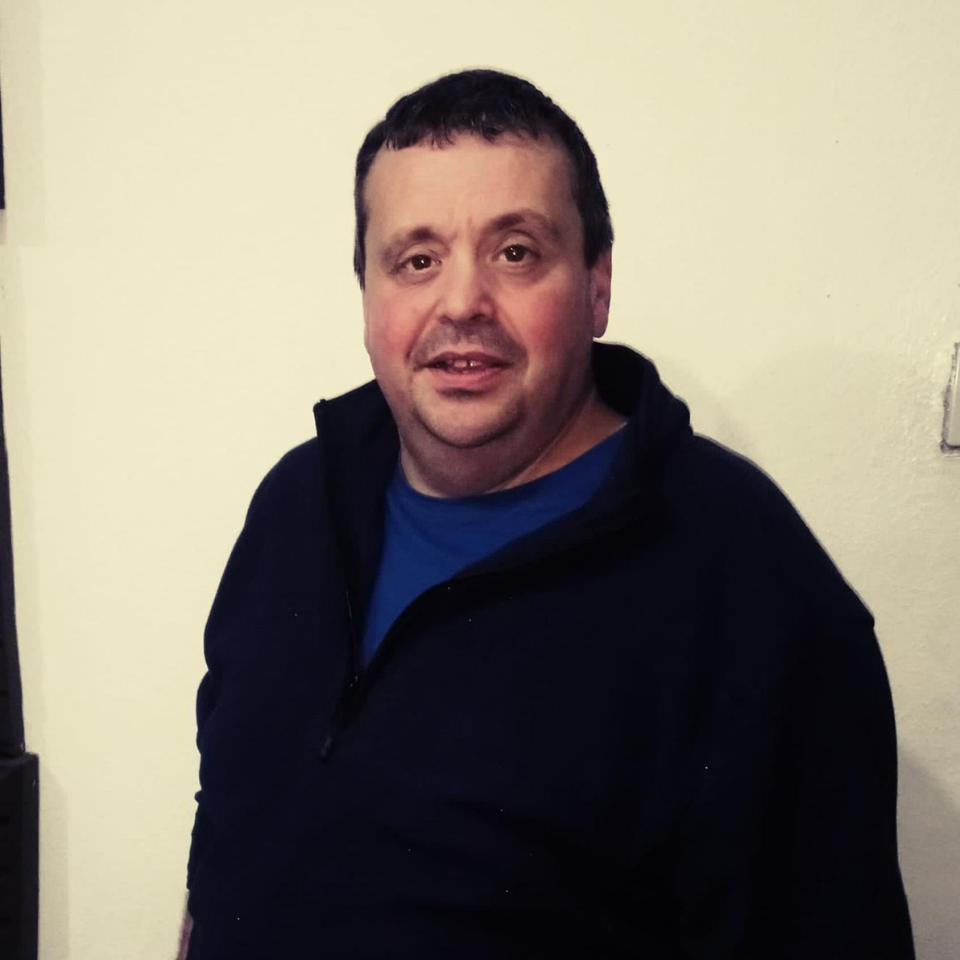 Gerald Bass
Gerald has been on the radio for many years and has worked in many different types of radio, from hospital and community to internet radio. He loves listening to music and speaking to the listeners. He was born and grew up in London for 20 years, later moving to Wiltshire 15 years ago and during that time he has worked as a duty manager for Tesco. He is currently working at a store in the Cotswolds, if he is not doing that, he can be found doing what he loves most - being on the airwaves for Radio Bath.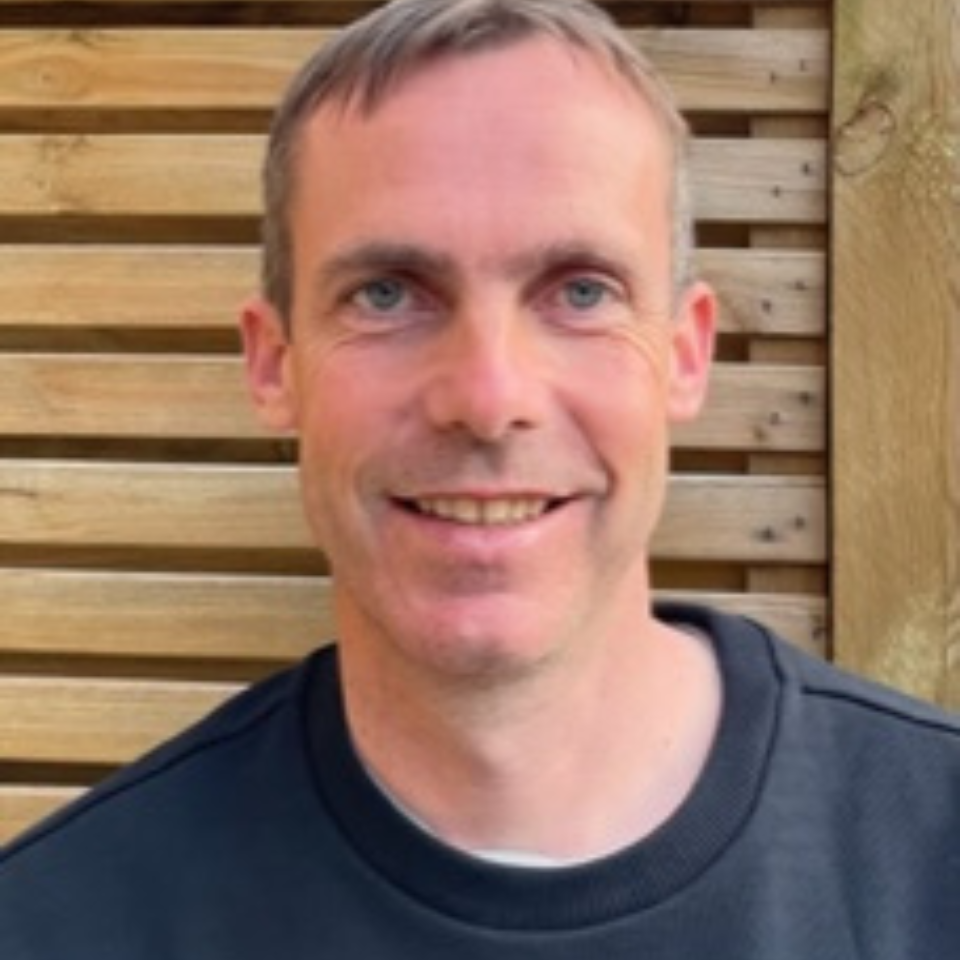 Michael Farrier
Michael grew up in Sussex and moved to Bath with his family in 2014. He is an ordained minister in the Church of England with 3 churches in Bath. Michael is passionate about sport, recognising the positive impact it has on both physical and mental health. In 2019 he launched Grace Church Bath, a 4pm church for people who play sport during the day on a Sunday.
Michael coaches football for two Bath City Youth teams and in two local primary schools, and is still trying to play a bit himself - when injuries allow! He enjoys all kinds of music and is fulfilling a lifelong ambition by presenting his own radio show.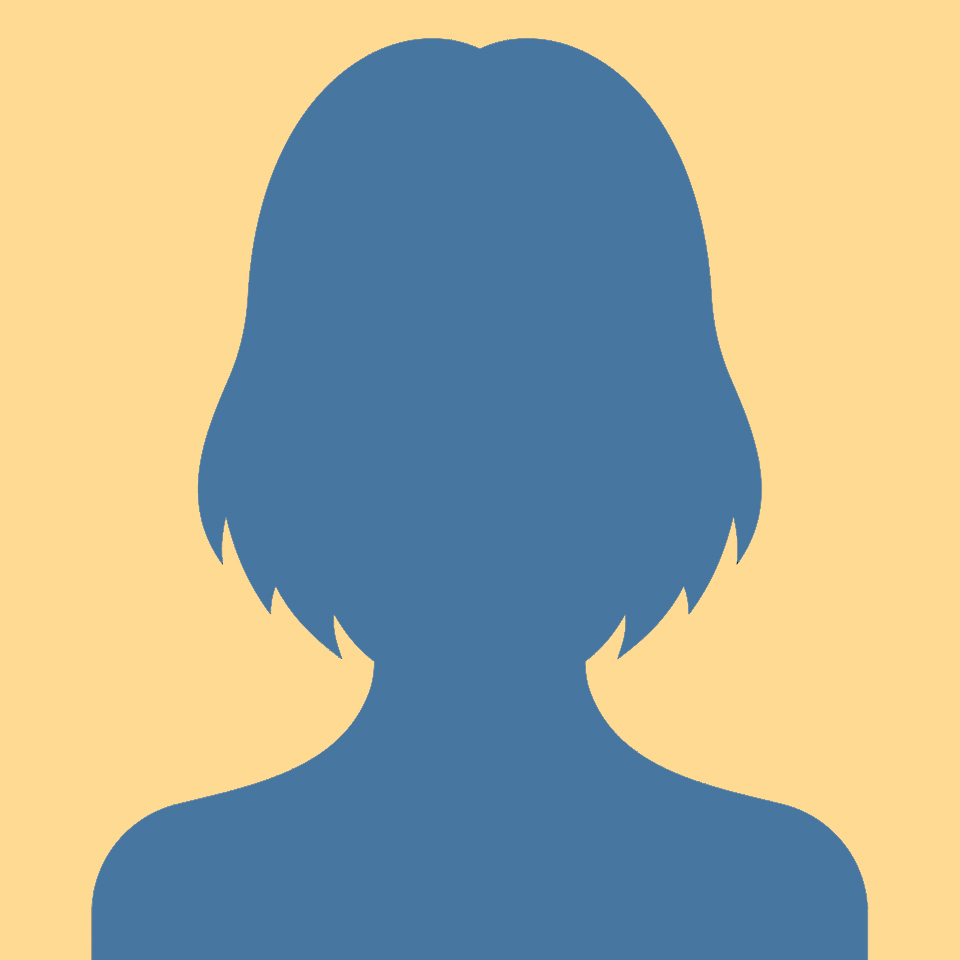 You!
Get in touch to find out more about opportunities at Radio Bath.