The Royal Crescent Hotel Here in Bath Has Released a Step by Step Plan to Reopen.
This week, we spoke to Mary, the marketing manager of The Royal Crescent Hotel and Spa, about the hotel's upcoming plans to reopen. The hotel is currently closed for staying guests and will be closed until the 17th of May. However, on the 14th of April, the gardens and spa will be open for spa days, all-day dining and afternoon tea.
The acre of gardens behind the hotel features lots of seating that is spaced out to ensure social distancing and will be available for dining or drinks. The staff have been trained in COVID-19 safety and will be asking guests to pre-book their visits and wear a mask when they arrive. Masks will not be required in the garden. After dining or drinks, guests can walk through the different areas of the garden on accessible pathways to take in the gorgeous scenery and even visit the hotel's hedgehog feeding stations.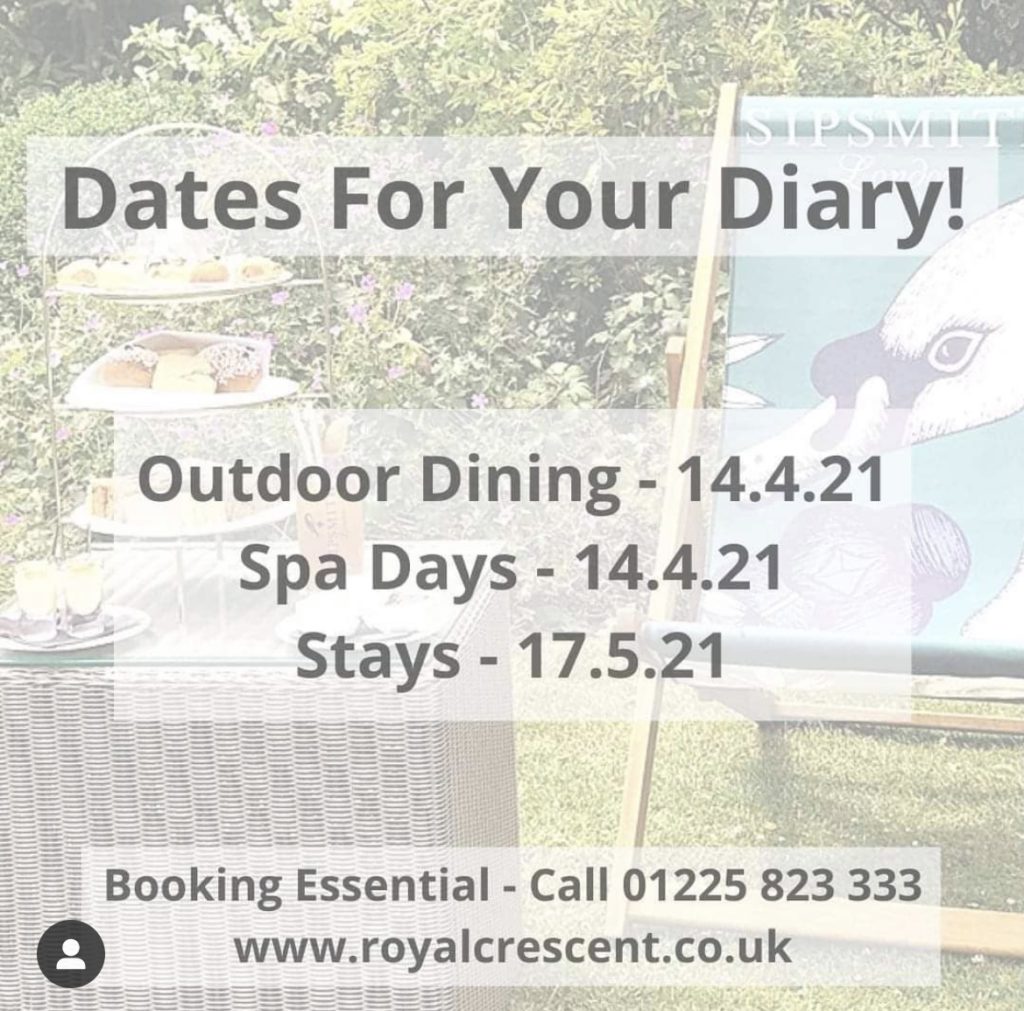 The spa will be open from 10 am to 6 pm and must be booked in advance. The numbers of guests will be restricted to keep social distancing and ensure the guests' safety. The pool area will also be open so you can enjoy a relaxing float while overlooking the spa gardens. Treatments will also be available and given in a covid-safe manner.
From the 17th of May, the 45 rooms and suites will be open for guests to come and stay, as will the restaurant which will be reopened for indoor dining. The staff are dedicated to keeping everything safe and within government guidelines, so guests can enjoy a stress-free stay.
Words by Lauren Forester