Ride To The Tide: The Ben Garland Memorial Run
On the 21st of January 2020, on the Spanish island of Ibiza. 24-year-old Ben Garland from Southwick, ventured out on his Harley Davidson 1200cc Sportster to film the local surf. This was the last time anyone saw Ben as he was swept to sea. Despite ongoing extensive searches by the coastguard, police, land crew, family members and friends, Ben remains missing.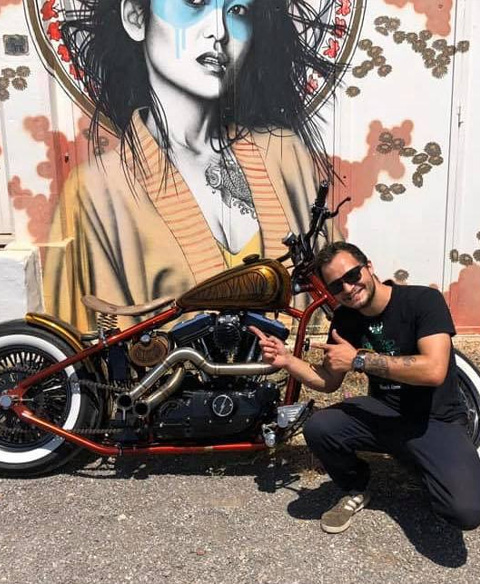 The annual event in Ben's memory, to raise funds for the RNLI is taking place on 20th August and will start in Trowbridge.
What to expect from the event
The run will take place on :
Saturday, August 20 2022
Meet at 10am:
Trowbridge Rugby Club
Paxcroft, Hilperton, Trowbridge BA14 6JB
Ride out begins at 11am
£10 per bike (Payment for this event is to be made on the day. We will be accepting cash or card payments.)
Bikers of all abilities are encouraged to participate in this event, which will cover Wiltshire and Dorset. This is set to become an annual event.
We hope that the event will attract riders from far and wide. Ben himself was a well-known and respected member of the biker community, and Ben's family and friends intend to keep Ben's name alive with this charity set up in Ben Garland's memory.
More about the RNLI
The Royal National Lifeboat Institution (RNLI) is a charity founded upon and driven by values of selflessness, courage, dependability and trustworthiness, with volunteers at their heart. Values shared by generations of supporters like you who have powered their lifesaving work through your kindness and generosity for almost 200 years.
What do the RNLI do?
Every day of every year, people of all backgrounds get into danger in the water. It's a problem that the RNLI are here to tackle.
For more information, follow this link to their website: https://rnli.org/
For further information about the Memorial Run and how you can take part, please phone Mark on 07841333883 or Tom on 07590303360 or visit their facebook page.
Not a rider but would like to support this event? Every pound will be gratefully received. You can donate via Paypal here.