See West End Stars at Burdall's Yard this summer
On Thursday 13th of July, Burdall's Yard will be hosting Power Anthems, a concert featuring multiple musical theatre stars in aid of Dorothy House Hospice. Power Anthems is presented by Bradey & Mills and will feature Laura Pick, who is due to play Elphaba in the upcoming UK tour of Wicked, and Bat Out Of Hell stars Sam Pope, Luke Street, and Kyle Roberts.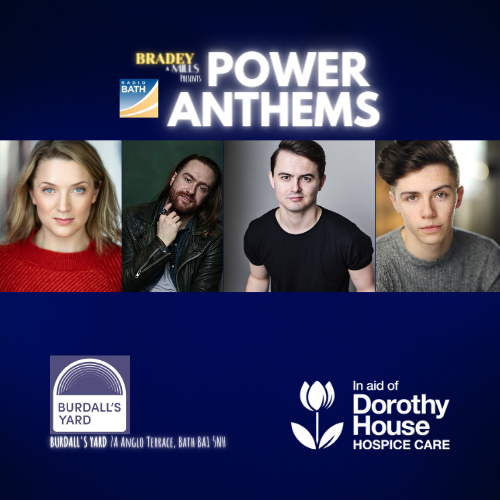 Bradey & Mills Show are delighted that these well-established West End performers are joining for a night of Power Anthems in aid of Dorothy House Hospice. Tom Bradey has a personal connection with the charity, having been involved with a similar fundraiser back in 2019.
There are only 80 seats; so tickets are likely to be in high demand. Tickets are on sale and cost £40.50 (plus booking fee), but include a signed poster from the performers. The performance will start at 7:30pm.
Then on Friday, 21 July 2023 Bradey & Mills presents: Sharon Sexton and Rob Fowler Sing the Musicals starring Sharon Sexton and Rob Fowler!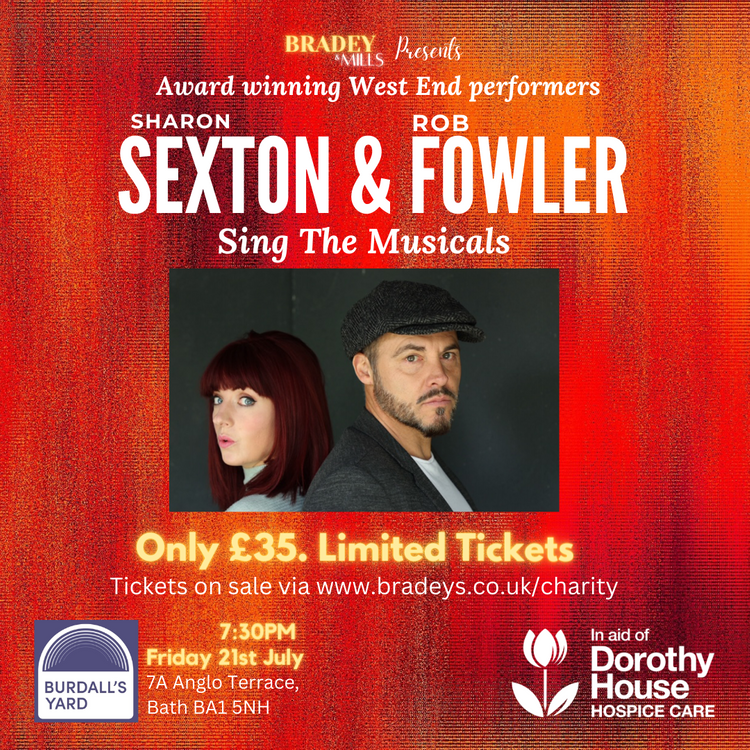 Sharon and Rob have just finished playing the leading roles in the international touring production of Bat Out Of Hell The Musical, where they have been wowing audiences with their onstage chemistry and epic vocals throughout the UK, Europe and Australasia!
Described as "The Best Voices The Uk Has To Offer", and renowned for their "sophisticated, sexy and astounding performances" – Sexton and Fowler are a force to be reckoned with!
For more information and to book tickets, please visit the Bradeys website or contact events@radiobath.com