Positive response to the B&NES, Swindon and Wiltshire Mass Vaccination Centre.
After receiving bad news this week RE the figures, the mass vaccination centre opening to the public is a huge positive.

By Lauren Forester
We talked to a 77-year-old woman from Chippenham who received her vaccination invitation 10 days before her appointment. She found the centre very friendly, easy to navigate and felt immense relief at taking the step towards safety. She thinks it's wonderful that the B&NES, Swindon and Wiltshire Mass Vaccination Centre is able to swiftly and safely administer the vaccine to so many and told us how amazed she was at the speed of which the vaccine was produced.
A 73-year-old man from Wellsway in Bath told us that he booked his own appointment and drove to the vaccination centre himself. There was plenty of parking space and he was pleased with how civilized and well organised the vaccination process was and found it very easy-going. All in all, a very pleasant experience. He tells us that, despite people's hesitation he thinks the vaccine is one of the most important breakthroughs and it's important to get the vaccine if you want to saves the lives of yourself and others to get back to normality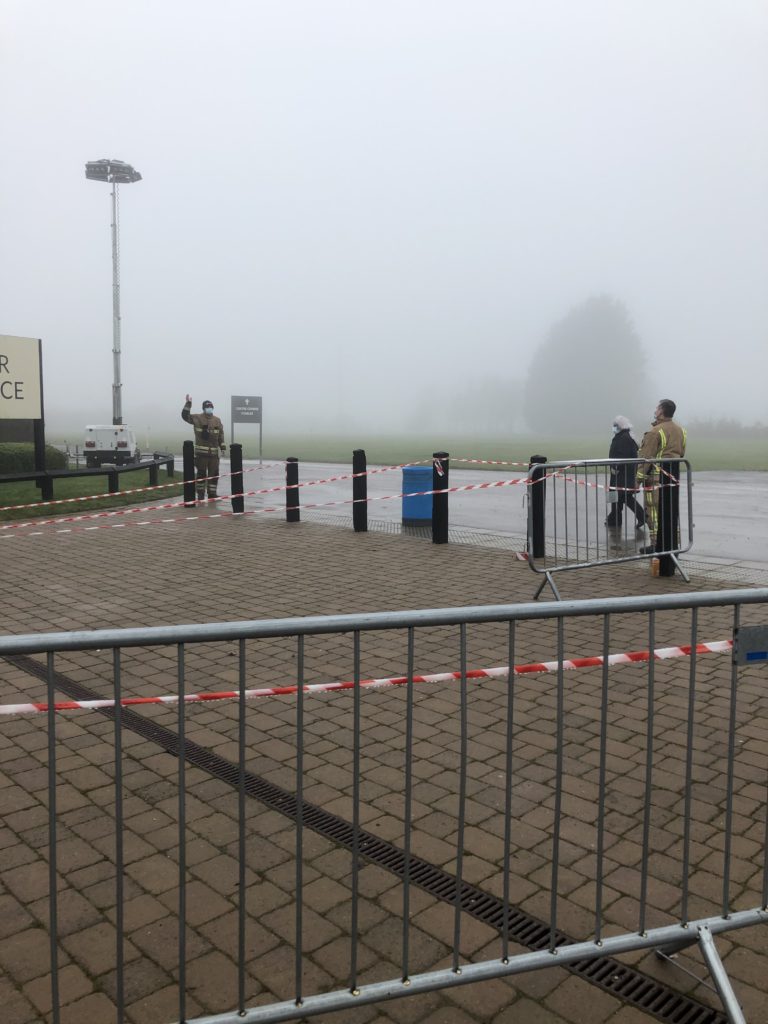 Amanda, one of the volunteers at the vaccination centre who started volunteering through 'Compassionate Communities' in April says the centre is organised and they have a great boss who ensures everyone feels very safe while on the site. She thinks it's important to volunteer to help others and that it's nice to be able to give something back.
Listen to Amanda and the 77 year old woman talk about receiving her vaccine below.