Luke Jerram's Museum of the Moon at Bath Abbey
Bristol's Luke Jerram is continuing the tour of the South West with his installation, Museum of the Moon, by bringing the 7 metre diameter illuminated Moon to Bath Abbey from 20th November. It'll be floating in the Crossing beneath the Tower until 24th December making everyday, on the lead up to Christmas, a Full Moon treat.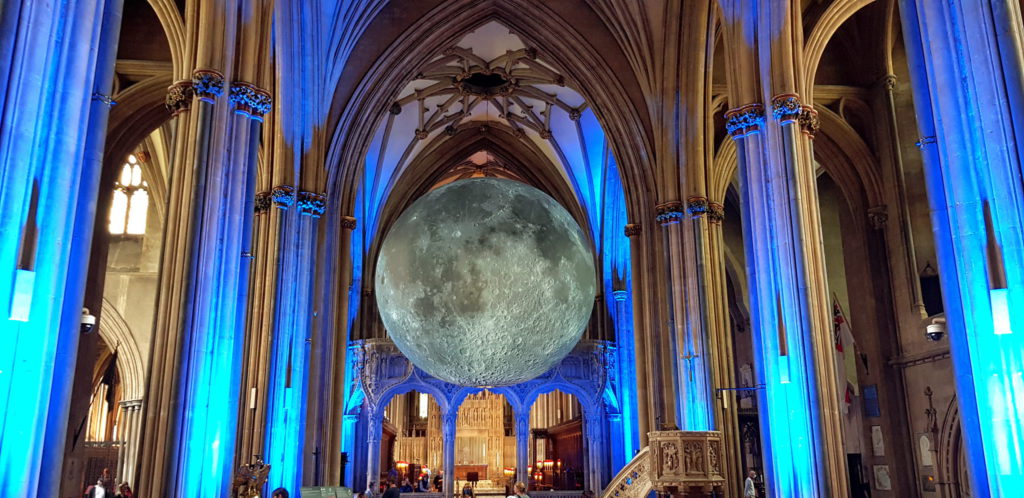 To make it even more special, the Abbey will be open on Sunday and Monday evenings as well as the day so visitors can experience the Moon with an iridescent glow and chat to experts from Bath Astronomers, astrophysicists from the University of Bath, and historians from the Herschel Museum of Astronomy.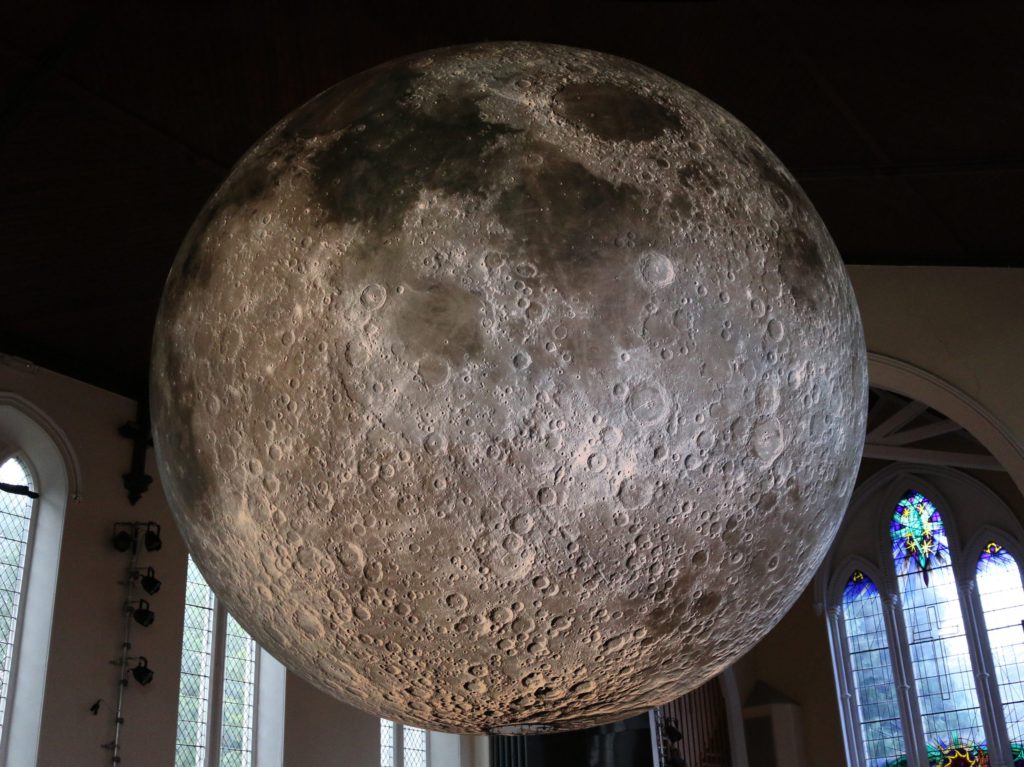 Bath Abbey are also hosting a number of free of charge family events and activities for schools for example Moon-tastic Family Days (Storytelling & Craft) which will be held on Tue 30 Nov, Sat 4 Dec & Sat 18 Dec, 10am-12.30pm.

Read more about the exhibition at Bath Abbey here.