Kelly Madigan, archaeologist and mastermind behind the discovery of a Roman sarcophagus in one of Bath's most popular parks, speaks
'It's an opportunity to share something wonderful with the local people', says Kelly Madigan, lead archaeologist of the team that recently discovered a Roman sarcophagus in Sydney Gardens.
After following the lead of a newly discovered Roman wall, Kelly and her team found the stone coffin, which was a 'wonderful surprise'. They also found evidence of the first cremation burial in the Bathwick Roman Cemetery; a discovery that offers us a 'small window' into Roman burial practises in the city.
The sarcophagus' decorative elements were somewhat lacking, recounts Kelly, when compared to other Roman sarcophagi that have been exhumed both locally and on the continent.
'Even though, visually, it's perhaps not the most spectacular object in itself, time and care was taken in making this sarcophagus.'
'It's still a beautiful object', posits Kelly. 'You can see craftsman marks. Different types of chisels were used', and certain design features suggest the coffin was built specifically for the original body it held.
On that note, Kelly and her team found 'one and a bit bodies'. She hypothesises that the original body was removed, and another placed face down into the coffin some time later. The original body was then placed in a heap at the second body's feet.
This may seem a 'peculiar' practise by modern day standards, however back then this wasn't 'such a strange thing' claims Kelly.
In fact, Kelly proffers that this is a rare, exciting, 'freezeframe' of this practise, as often this double-burial system has been hypothesised, but rarely proven.
Now that the 'excavation phase' has been completed, Kelly and her team are entering the 'assessment phase'. In this phase, all of the data and evidence collected on the burial site will be collated formally. Then they will move on to the third phase, focussing on 'analysis and publication'.
'We are at an early stage now, but I'd just like to reassure people that this won't end up in a dusty book somewhere in a library', says Kelly earnestly.
'I'd like to make it clear that all of this data will be made public at a future stage. It'll be there for the people of Bath, the archaeologists around Bath and people will be able to access and engage with [it].'
'Through the council, there will be open days, lectures and subsequent events hosted, which will further share some of the information that we have discovered.'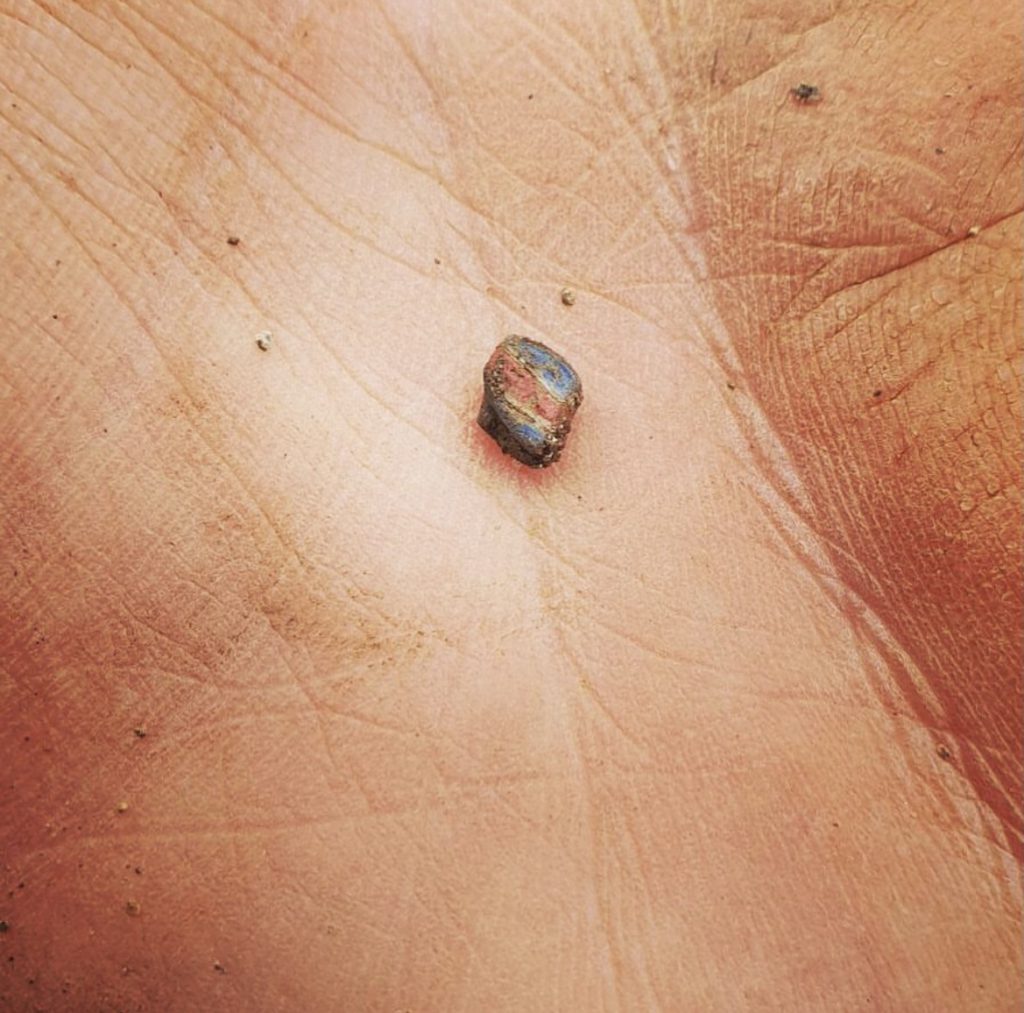 Words by Jonathan R Parsonage