'Inspiring Kids': Tutoring With a Difference.
Tutoring Business Set Up in Bath to Offer Mentoring, Tutoring and Therapy to Children.
Lucy Billington set up 'Inspiring Kids' after teaching for 18 years and realising how important it is for children to have confidence in themselves. After moving to learning support work, Billington saw the difference that confidence made in the children's ability to learn and noticed that children who had little confidence didn't learn as much as those who believed in themselves, so she wanted to set up a business that could help children find the confidence they needed to thrive.
Upon tutoring a child with high-functioning autism who no longer attended school due to anxiety, Billington thought it would be useful for children and their parents to get tutoring, mentoring and therapy all in one place. This is what led her to start 'Inspiring kids'. The business combines tutoring, mentoring and therapy to give each child the support they need. Billington meets all the mentors and therapists in person so she knows their individual styles in order for her to best match the mentors and therapists with the children.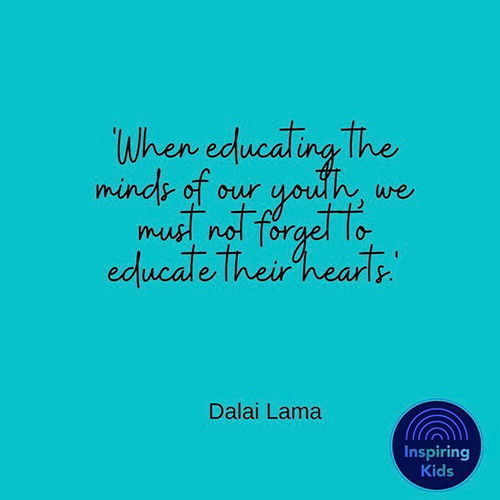 'Inspiring Kids' offers standard tutoring as well as special needs tutoring and caters to children of all ages. Some clients may come to the business for just one of ther services offered, e.g. tutoring or therapy, or a combination of services can be offered to best suit the child receiving aid. There are also a range of therapists qualified in different areas such as CBT, talking therapy, dance therapy, play therapy, hypnotherapy, art therapy and mindfulness so that each child can receive the best help without it feeling like a bug, heavy thing that would discourage them. Mentors do individual work with the children, such as cooking or sports, to engage the child in what they love and help them feel good about themselves.
All services are currently being offered online, as well as one-on-one tutoring in schools. To find their contact information and fill out a form if you're interested, visit www.inspiringkids.co.uk.
Listen to Lucy Billington talk more below.
Words by Lauren Forester