Grab your walking boots and raise some funds for Bath Cats & Dogs Home
The fantastic Bath Cats & Dogs Home team is organising this year's Wag Walk. Participants will take in some beautiful National Trust skyline and can choose between a 2-mile or 5-mile route and if you're bringing your dog you will receive an exclusive Wag Walk doggie bandana!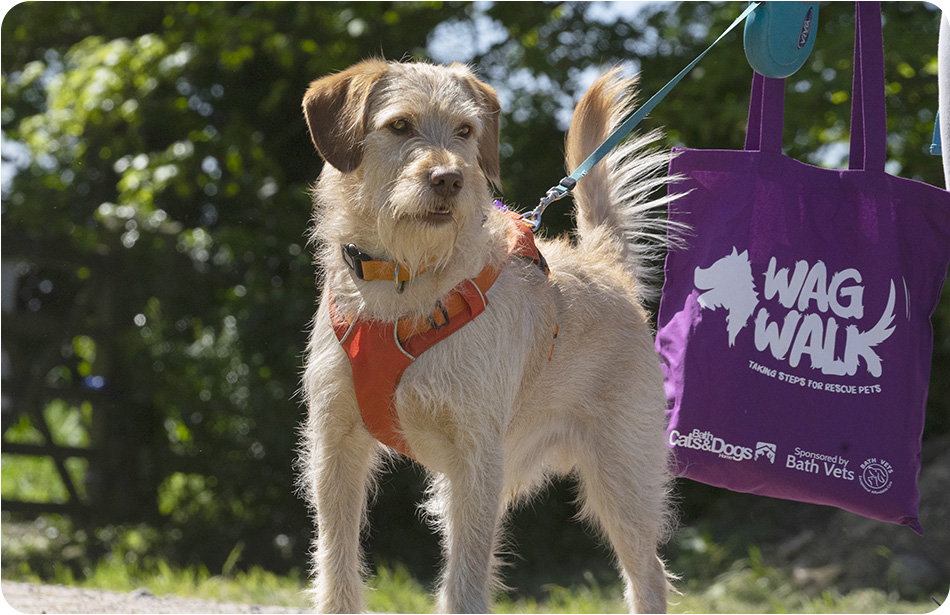 The Wag Walk is a brilliant day out for our canine friends and anyone who loves walking and animals. Our aim is for all rescue dogs to have a happy future with a loving family of their own so if you're looking for a
new pet please consider adopting from us. Every step of their rehabilitation process relies on
donations from our wonderful community so please join us at the Wag Walk on 3rd September.

Rachel Jones, CEO at Bath Cats and Dogs Home
What to expect:
•    You'll get a smart, branded bandana to wear on the walk. We know some of you are collecting them, we'll reveal the colourway soon!
•    Wag Walk goodie bag including treats and toys. We fill these with donations from our generous sponsors, more to be revealed on our social media. 
•    Invitation to the Wag Walk group on Facebook, where you can meet other doggies and walkers who will be there on the day. 
•    A handmade dog lead cover prize for the top three fundraisers.
•    The event field will have refreshment stalls and you are welcome to stop after the event for a picnic.
The walk finishes back in the grounds of Bath Cats and Dogs Home where walkers can
collect their dog-friendly goodie bags and enjoy the refreshments and activities available in
the field. To register for the Wag Walk visit www.bathcatsanddogshome.org.uk/events/wag-
walk