The Bath Safe Bus – providing a place of safety for the city centre.
A new initiative to tackle safety at night and help night-time revellers stay safe whilst reducing pressure on local emergency services is set to launch in Bath city centre.

The Bath Safe Bus will provide first aid, psychological support and a safe place for anyone in the city centre on Friday and Saturday nights. Safe Buses run successfully in dozens of cities and major towns in the UK, typically operating as a mobile welfare unit.

Bath's Safe Bus will be staffed by a combination of medical specialists, volunteers, and security staff, helping anyone that may have become vulnerable on a night out, requiring first aid or needing some form of emotional support. People will be able to come to the bus and ask for help if they've lost their friends, misplaced their phone, or just need somewhere safe to wait.
I am delighted and very proud to see the launch of Bath Safe Bus. It follows on from the community conversation I convened last summer exploring how we can work in partnership to tackle Violence Against Women and Girls locally. Bath Safe Bus is concrete proof of what we can achieve when we work together to take concrete action. My warmest thanks to all the organisations who made this happen. The launch of Bath Safe Bus is an important milestone on our journey to make our city safer.

Bath MP Wera Hobhouse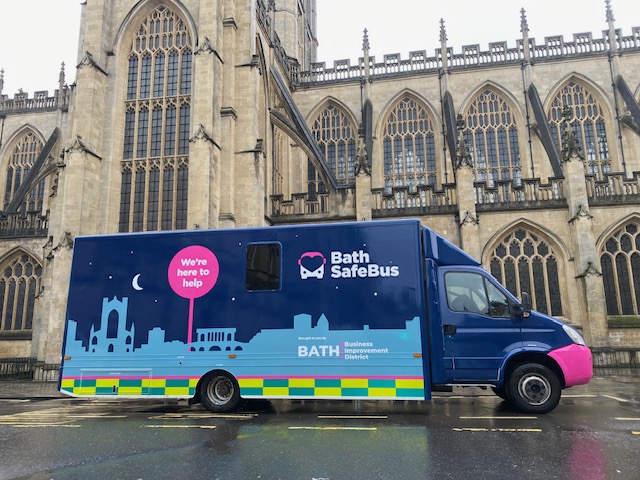 You can learn more about how to support by volunteering your time to the Bath Safe Bus initiative by clicking here.