BRAVO MEDICS – Critical Care in the Community
Dr. Andrew Heavyside called into Radio Bath to chat to Tim & Nikki today, and to discuss the work of BRAVO MEDICS.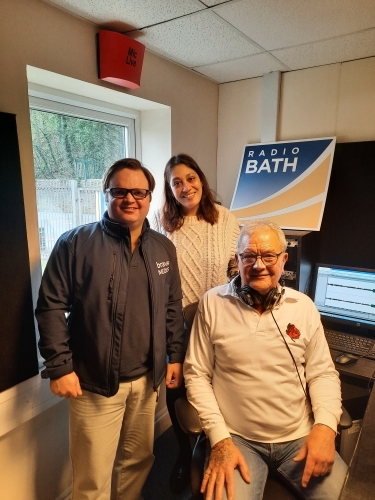 So who are BRAVO MEDICS, What does BRAVO mean and how did they come up with the name ?
The name comes from: BR Bristol – A for Avon, Vo for Volunteer and the team send out highly trained critical care doctors to the very sickest of patients to support the local ambulance service.
Who is Dr. Andrew Heavyside?
Andrew is a senior registrar in Anaesthesia and Pre-Hospital Emergency Medicine currently in the final years of his anaesthetics training in the Wessex Deanery. He developed his interest in pre-hospital care whilst at university in Aberdeen and completed his training in Pre-Hospital Emergency Medicine with Great Western Air Ambulance Charity over 2019-20. In a varied career to date, to complement his base specialty training, Andrew has completed additional posts in Paediatric and Neurosciences Intensive Care, Emergency Medicine and Major Trauma. He has also served as an officer in the Royal Navy
Listen to the whole interview in full here.