Becky and Alison Levy Selling Exotic Fruits in Bath.
Becky and her mother, Alison, started their Exotic Fruits Company just before Christmas to sell new and exciting fruits in Bath. It was started because Becky had previously tried exotic fruits and found them to be far more delicious than the fruits grown in the UK.
They initially started by selling assorted fruit boxes to introduce people to fruits they may have never even heard of and they now sell a wide variety of fruits, including rambutan, mangosteen, dragonfruit, jackfruit and even sugarcane. The company has since grown in popularity, receiving orders from all over the UK, and can now be found every Saturday at the Green Park Station Market from 9 am-3 pm.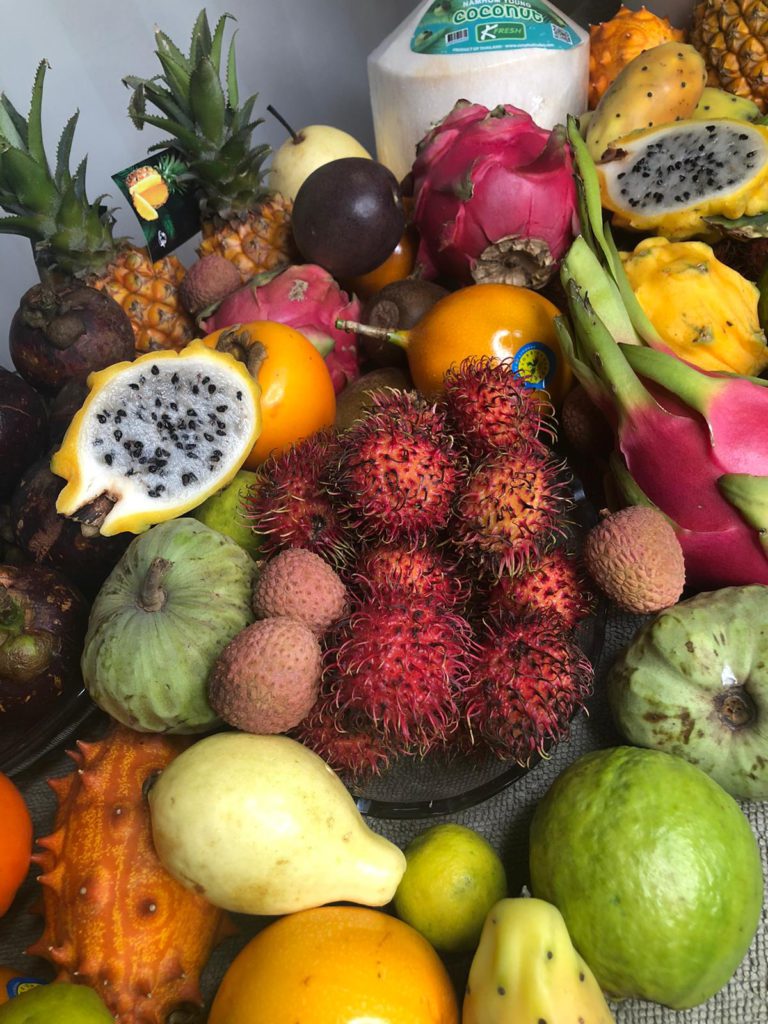 Becky and Alison Levy have managed to fill a gap in the market by selling a wider variety of fruits than any other market stall or shop. On top of that, the fruits they sell have amazing health benefits. Exotic fruits are full of antioxidants and are excellent for your heart health, eye health, immune system and digestive health. They also help reduce depression and anxiety, lower blood pressure and encourage weight loss.
As well as the exotic fruits, they also sell ice cream sorbets in the summer and use any leftover produce to make five-a-day smoothies. They want to begin selling fresh fruit boxes of preprepared, cut up fruit for people to enjoy, acting as a lunch or snack box for a day out.
If you're apprehensive about trying a new type of fruit, Becky and Alison have leaflets with images of what the fruits look like inside with all the health benefits of each food listed alongside.
Visit their stall to try the exotic fruits for yourself!
Words by Lauren Forester