A Domestic Abuse Charity In Bath to Hold Film Screening For International Women's Day.
'Voices' Provides Support for Women Struggling With Domestic Abuse and Tells All About Their Upcoming International Women's Day Event.
'Voices' is a Domestic Abuse charity in Bath that aims to provide peer support and recovery programs, specifically for women who are or have experienced Domestic Abuse. Founded in 2014 by women who have experienced Domestic Abuse, with no funding, 'Voices' built itself from the ground up. They received funding from the European Social Fund, as well as Quartet Community Foundation and the Police and Crime Commission Office through their community grant scheme.
'Voices' grew from a group of women who met at a Julian House Freedom Programme. They were inspired by the support they were offered and wanted to create a new Freedom Programme to widen access for people looking for support.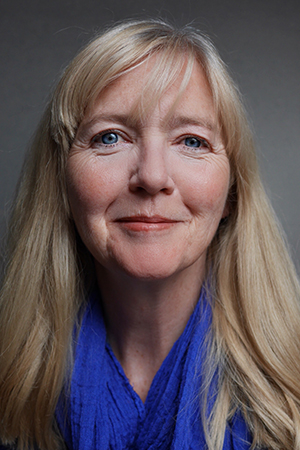 Ursula, Cathryn and Kirsten, who work for 'Voices' talked to us about the services they offer and how the pandemic affected them, as well as their plans for International Women's Day. The services they provide are aimed at anyone who's been affected by domestic abuse, whether it was years ago or recent, and to people who are confused about a current relationship. They offer therapeutic and financial support as well as free legal advice for anyone looking to take a case to court.
They approach everyone who comes to them with warmth and understanding and take everything at each individual's pace. They understand how difficult it is to take that first step in getting help and want to make sure they're making the process as comfortable for the people they support as possible. No one is forced to do anything and the women at 'Voices' make sure that nothing will ever get back to the perpetrator of someone they are supporting. Through their support, they believe it's important to have people who are empathetic and can understand what others have been through. The support workers told us about the importance of knowing that your emotions are valid and that they are not at fault for what has happened to them.
'Voices' are very thankful for all the support and financial aid they have received, especially since they are no longer able to hold community fundraiser events like they used to before the pandemic. It has been a challenging time but they have been working hard to continue their support over the phone, online and over Zoom to keep supporting women, as they believe contact with others is essential for those in recovery or in a controlling relationship, and now feel they are stronger than ever.
International Women's Day is a day to celebrate the strengths and unique experiences of women across the world as well as the challenges and successes they face and is an opportunity to highlight the importance of supporting women to be who they truly are. For International Women's Day on Monday 8th March, 'Voices' are teaming up with Bath Spa University for a viewing of What Doesn't Kill Me by Rachel Meyrick, a film about children fighting back against a court system biased toward male privilege and wealth.
The screening will be followed by an interactive discussion by a panel of experts of the issues raised by the film. The panel includes Dr Adrienne Barnett, Senior Law Lecturer, Brunel University who has researched domestic abuse and the family courts for over 20 years; Clare Walker, a Domestic Abuse Consultant with more than 25 years experience regarding domestic abuse and Ursula Lindenberg, Director of Voices Charity.
The event is organised by Dr Helena Enright, Senior Lecturer in Applied Drama and Director of the Arts and Social Change Research Group, whose research and creative practice is centred on storytelling and lived experience. Enright has been working with VOICES over the last number of years exploring women's experiences of the Family Court System here in the UK. The event will be held online, beginning at 12pm, and tickets can be found by following this link: https://www.ticketsource.co.uk/bathspalive/what-doesnt-kill-me-a-film-by-rachel-meyrick/e-xkrlzp.
If you would like to get in touch with 'Voices' for support or advice, you can call or text them at: 01225 420249. Alternatively, you can email them at: info@voicescharity.org or visit their website (www.voicescharity.org) for more information.
Words by Lauren Forester